The Adventure Time Mod for Minecraft adds several new Adventure Time-themed NPCs, mobs and items to the game. This means that you can now bring the world of the funny cartoon show to life in Minecraft, and that you can now meet your favorite characters such as Finn the Human and Jake the Dog in-game.
The mod also adds new blocks, such as cotton candy, cold ice, and crystal, which makes it easier to create Adventure Time-themed structures and buildings. The NPCs and mobs will also interact with each other, Finn will act aggressively towards the Ice King as an example, and so will Marceline. Marceline will also burn and take damage in sunlight, since she is a vampire.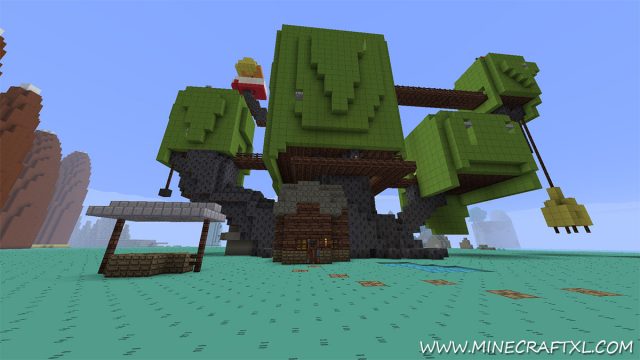 All screenshots are taken on the Adventure Time Map, using the Adventure Time Craft Resource Pack and this mod.
New ores are also added to the game, crystal and demon, which can be used to create new weapons and tools. There are no new armors yet though, but the mod is still a work in progress so they might be added in a later update.
Important: this mod requires Minecraft Forge.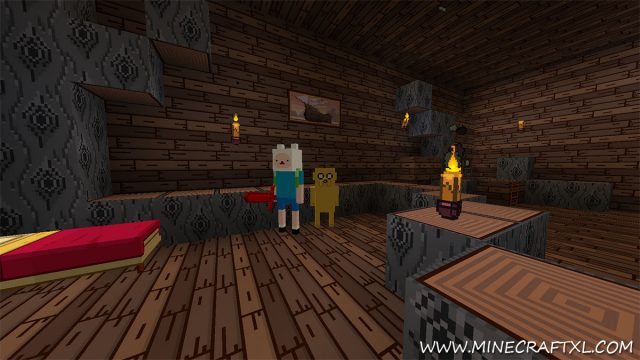 This mod works even better in combination with the Adventure Time Craft Resource Pack, as it will make the rest of the game look like it came out of an episode of the show as well, and really add to the mod. With those two things added to the game, it could practically be an official Adventure Time game.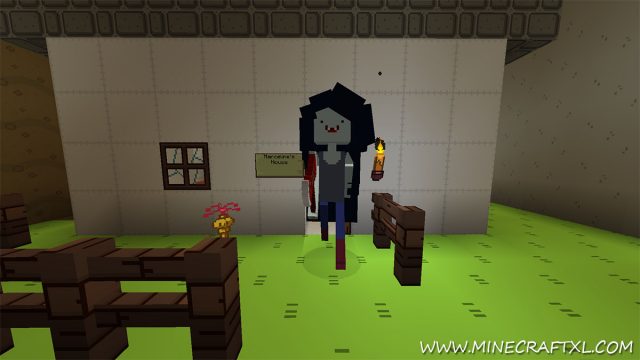 Crystal and Demon weapons and tools are not the only new tools and weapons though, you'll also be able to find the fabled Finn's Sword and Jake's Sword, along with several other new additions. All in all, this is a great mod for fans of the show, or for people who just like cartoons in general, or want something new in Minecraft.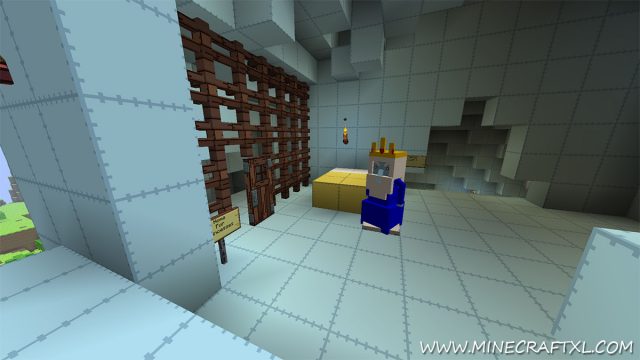 You will also find a link to a download of the Adventure Time Map below, check it out if you want some inspiration or if you just want to experience a cool digital version of the land of Ooo. If you don't know how to install this, we have made a guide on how to install maps and saves.
How to install the Adventure Time Mod for Minecraft:
Download the mod from below.
If you don't have Forge, then download and install Minecraft Forge (remember to select the "Forge" profile in the launcher).
Open your minecraft folder (in Windows: Start -> Run -> "%appdata%\.minecraft").
Copy the mod files you downloaded to the "mods" folder found inside the .minecraft folder.
Enjoy the  Adventure Time Mod, and hang out with Finn and Jake on their cool adventures. Mathematical!
Here's a video showcase of the Adventure Time Mod:

Related Articles