If you've ever wanted the infamous motion tracker from aliens in another game, then you are in luck!
The Aliens Motion Tracker Mod adds the tracker to Minecraft, where you can use it to detect any danger in your proximity. It is placed in the upper right corner of the screen, and it tracks any motion in the direction you are facing.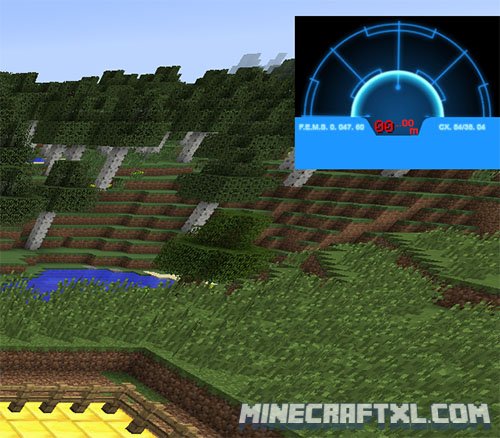 Here you can see the motion tracker in the upper right corner, looks just as it does in Aliens.
It is also configurable (default key for opening the menu for the tracker is "k", can be changed in control settings), where you can chose what it should track, turn the sound on or off (yes, the well known sound the tracker makes is also included in the mod), turn the tracker on and off and so on.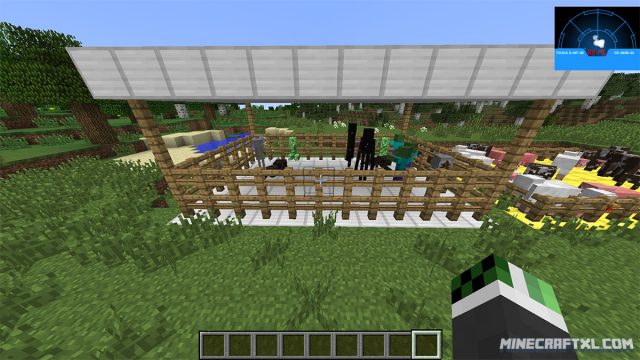 Here is a shot where the motion tracker is set to detect enemies (default setting).
The tracker is very handy for when exploring darker areas and caves, places where you never know where the danger may strike from, and it helps prevent you from getting attacked from the sides (but not from your back, so watch it).
As the mod is an UI element, it doesn't need to be crafted or anything either, simply install the mod and the tracker is activated (unless you remove it or deactivate it in-game, using the mods menu).
The mod requires either Minecraft Forge or FML standalone in order to function, so be sure you have installed one of those before installing this mod.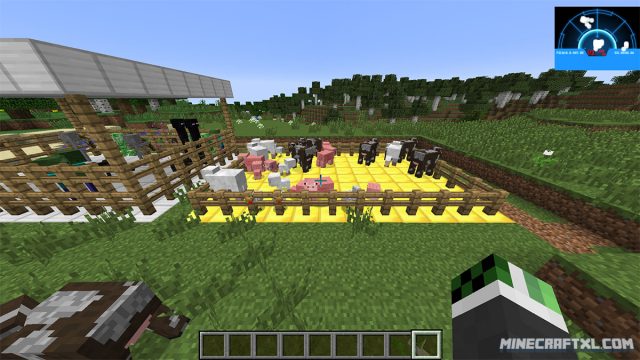 And here it is set to detect neutral mobs, such as all these animals.
Aliens Motion Tracker Mod is a well crafted mod that doesn't seem to have any issues, its easy to install, works fine and as advertised, and it is all-around a pretty decent mod, if you want some kind of motion tracking device in your game.
How to install the Aliens Motion Tracker Mod for Minecraft:
Download the mod.
If you don't have Forge, then download and install Minecraft Forge.
Open your minecraft folder (in Windows: Start -> Run -> "%appdata%\.minecraft").
Copy the mod .jar file(s) you downloaded to the "mods" folder found inside the .minecraft folder.
All set, the mod should now be active and now all you have to do is log in and play, enjoy!
Here is a brief video showing the mod in action, see for yourself:

Related Articles