Atum: Journey into the Sands is a mod that adds a new dimension to the game, one featuring endless deserts, sand, new dangers, and new treasures. It is a world fraught with peril, but should you manage to survive and even thrive, you might be able to salvage one of the many legendary treasures found within.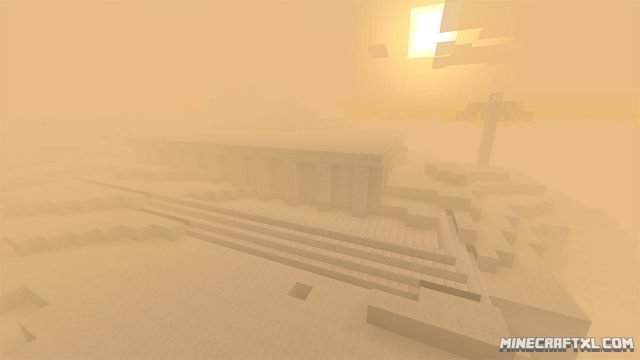 It is not a world meant to be braved by mere plebs, so make sure your armor and weapons are in top-shape, and that you have plenty of supplies, torches, and ladders before you dare venture into this new world.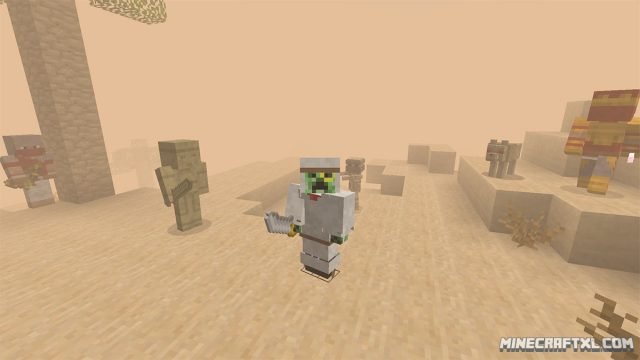 In order to open the gateway to Atum, you will need 4 gold ingots as well as a diamond put in a + pattern, with the diamond in the middle, in order to craft a golden scarab. This scarab serves as the key to Atum, and your next task is to fashion the portal itself.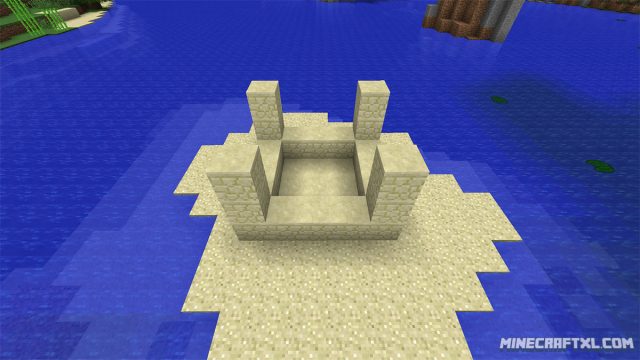 The portal is quite simple to make, and requires only sandstone, so you don't have to venture into the depths in order to find obsidian or some other rare material. The portal is a 5×5 "donut", with a 3×3 hole in the middle, and the four corners being 3 block high pillars. All of it is to be made of sandstone, even the floor of the portal. To open it, simply click your golden scarab in the middle of the "pool".
There are many denizens of Atum, and most of them are out for your things, and by extension, your life. Here is an overview of most of them:
Brigands. Clad in white and blue, and usually armed with a scimitar, these bandits want your stuff, and will do anything to get it.
Nomads. Clad in white and red, and armed with bows, they too want your head, and will try to end your life from a distance. They are sometimes equipped with enchanted bows.
Mummies. Cursed by Anubis, they are damned to walk Atum forever. They are very vulnerable to fire, but lighting them up will also make them faster.
Forsaken. The dead who refuse to stay dead, they are jealous of your flesh, and wants it for themselves, even if it means hunting you to the ends of Atum.
Wraiths. Cursed souls wandering Atum, they are fast and relentless, and will often hunt in packs. Beware, they can spread their deadly curses to others.
Tombguard. Ancient stone soldiers awakened to defend their long dead masters. Being made of stone, they are highly impervious to damage, to thread lightly.
Pharaohs. These ancient masters of Atum were buried beneath the sands thousands of years ago. They have recently awoken in order to wreak havoc upon the inhabitants of Atum.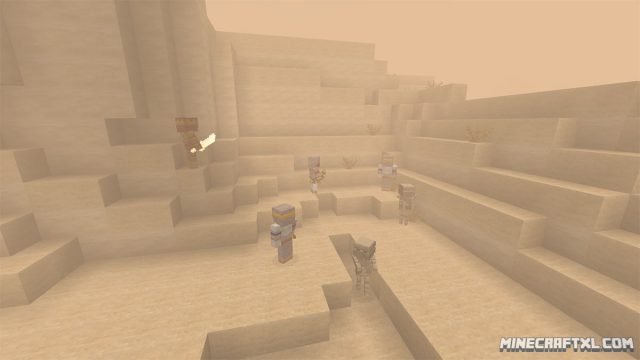 Pyramids and other ruins are often found around the landscape of Atum, some with treasure, some only with death. The pyramids are especially fraught with danger, but should you reach the end, you will be rewarded, should you manage the fight.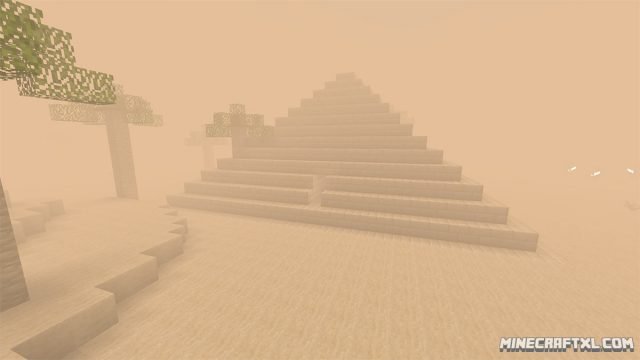 Former heroes were once blessed by the gods in an attempt to save Atum, but unfortunately they failed. Fortunately for you, this means that their gear, gifts from the gods, are able to be found again, and should you find it, their boons are yours to keep.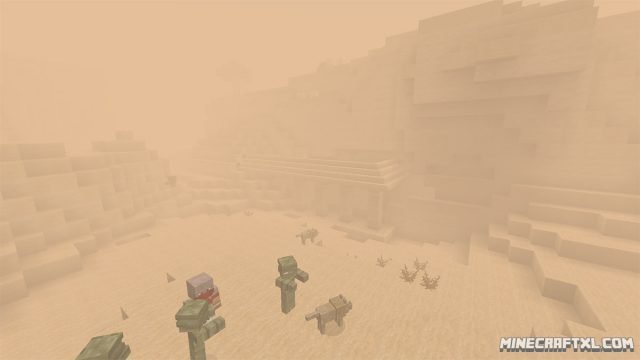 Atum: Journey into the Sands almost feels like an official expansion to Minecraft. The new dimension is exciting and themed, and all the mobs and items look very much in line with what you would expect from Minecraft. The gear and mobs aren't overpowered either, but fitting for expanding the end-game. A great mod for anyone wanting more content.
How to install the Atum: Journey into the Sands Mod for Minecraft:
Important: Atum: Journey into the Sands requires Minecraft Forge in order to function.
Download the mod.
Make sure Forge API is installed.
Open your Minecraft folder (in Windows: Start -> Run -> "%appdata%\.minecraft").
Copy the mod .jar file(s) you downloaded to the "mods" folder, found inside the .minecraft folder.
All set, Atum: Journey into the Sands should now be installed and ready to be played, so enjoy and have fun!
Here is a video that showcases an older version of the mod (the portal is made in a different way), but check it out if you want a better look at Atum:
Related Articles