The goal of the Storyblock Resource Pack is to add some more warmth, coziness, and happiness to the look of Minecraft – to make it feel like a page in a storybook!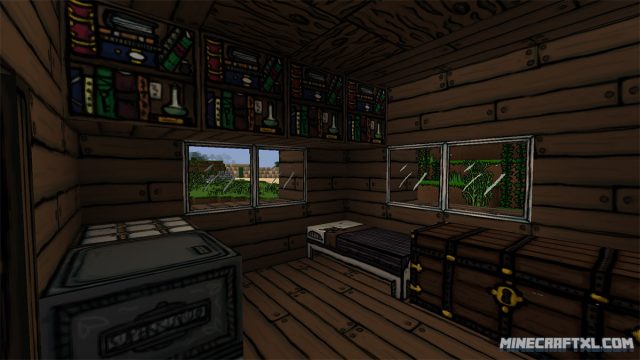 This means that the Storyblock Resource Pack is highly stylized, and differs quite a bit from the textures your are used to in the vanilla game. The edges have been emphasized quite a bit, giving everything a slight comic-book look, and the colors have been adjusted in such a way that anything that is bright and warm feels more colorful, while anything dark and damp feels more darker.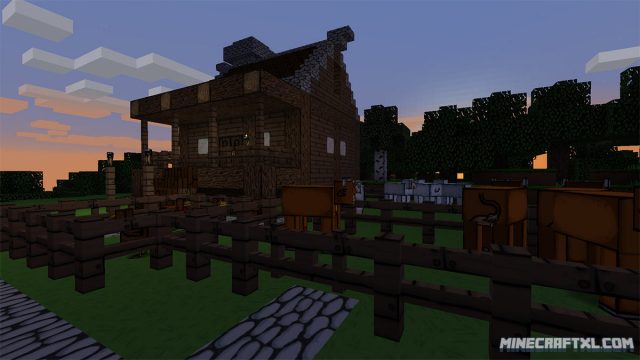 It is a high-resolution resource pack, only available in 64×64 and 128×128 resolutions, and that is quite apparent, pixelation and low-bit textures are not seen much, and it looks gorgeous.
This also means that MCPatcher or OptiFine is highly recommended, as Storyblock may not run as great or look as good without it.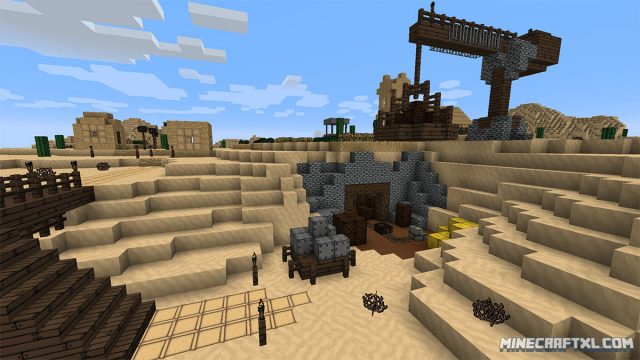 Most of the textures have been done, but there is still a way to go, and this is still a work in progress. This means that all the items and the textures for the Overworld and the Nether are finished, but The End, some mobs, all the armor, paintings and some GUI elements are still to be done.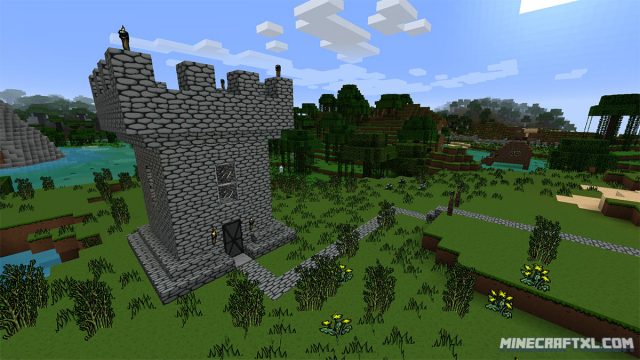 Don't let that discourage you though, as Storyblock looks great already, and it doesn't have a lot of unfinished elements. Of the mobs in the Overworld, I only stumbled upon Witches and Endermen with normal Minecraft textures, the rest of the mobs were updated and looked great, and pretty much all blocks are done.
Storyblock kind of reminds one of games such as Don't Starve or similar Indie-titles, as it has quite a unique look, one that differs quite a lot from the default game. So far it looks great, and fits with quite a lot of themes and eras, although I think it is best suited for more themed and stylized builds, rather than say modern or sci-fi stuff.
Here is a comparison between the Storyblock Resource Pack and default Minecraft:
How to install the Storyblock Resource Pack for Minecraft:
Download the Resource Pack.
Optional: install MCPatcher.
Start Minecraft.
Press Esc and go to options.
Click on "Resource Packs".
Click on "Open resource pack folder".
Put the .zip file that you downloaded into the resource pack folder.
The resource pack should now appear in Minecraft, now choose the resource pack and click "Done".
All done! Storyblock should now be installed correctly, so enjoy!
Related Articles