This is BoxCraft Reloaded, a very simple resource pack that makes every block look a lot more boxy, making them clearer and smoother. It gives the game a more Lego-ish look, making every block clearly defined, just like if it very Lego that you were putting down on the ground, as shown here: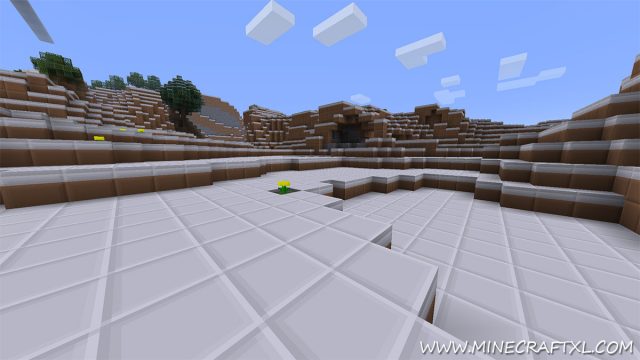 Each block is clearly defined individually, so it really looks a lot more like a play set rather than a connected environment. It also looks very simple and it is also low-res, meaning that you don't need any external program to make it run properly.
Simple, smooth and fun, the BoxCraft Reloaded Resource Pack re-textures every block, item and mob in the game, to something more "boxy".
The resolution of the pack is 16×16, so it doesn't require much from your computer, and should be able to run with no problems if you can run the default Minecraft without any issues.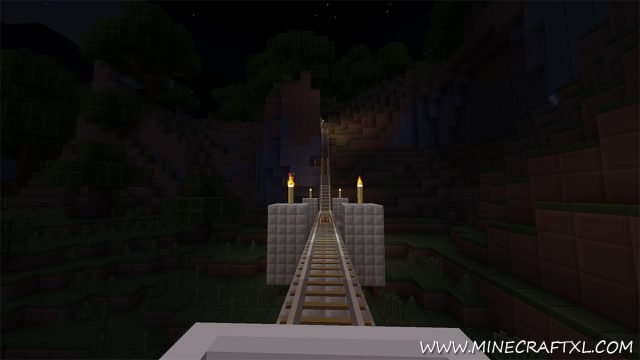 Despite being so low-res and simplistic, the style of the pack still makes it look good, and it can be used for a wide variety of things and builds.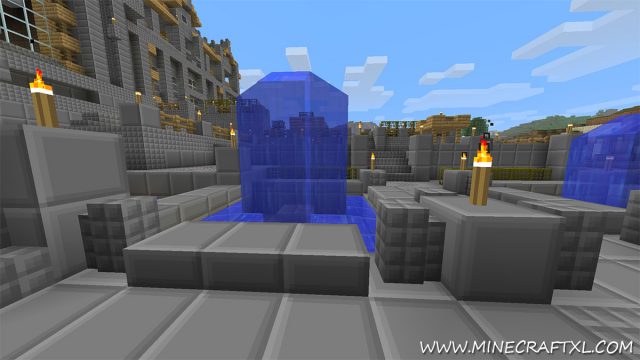 If you don't think that Minecraft resembles Lego enough, then this pack will make it even more so, people might even think it is an official Lego game with this pack.
Here is a comparison to the default Minecraft package: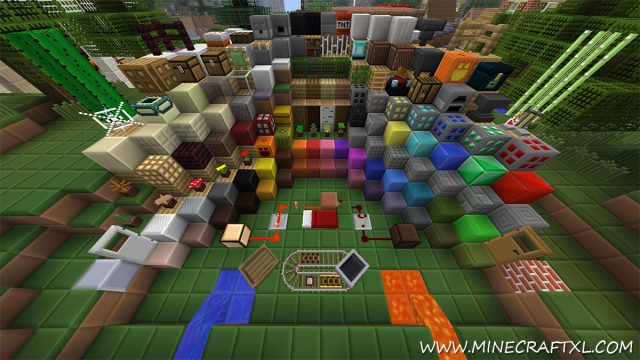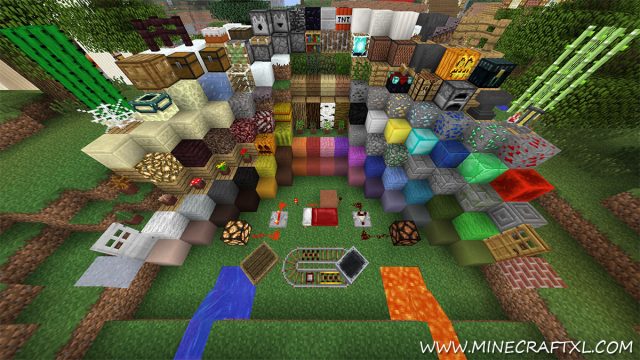 It smooths things up a bit, keeps the colors colorful and changes the style, all while keeping the frame-rate stable.
How to install BoxCraft Reloaded Resource Pack:
Download the Resource Pack.
Start Minecraft.
Press Esc and go to options.
Click on "Resource Packs".
Click on "Open resource pack folder".
Put the .zip file that you downloaded into the resource pack folder.
The resource pack should now appear in Minecraft, now choose the resource pack and click "Done".
Enjoy your new boxy, smooth and simple Minecraft look!
Download for Minecraft:
Related Articles