The Dragon Dance Resource Pack for Minecraft is a RPG-themed resource pack with very warm and vibrant colors, it almost makes the game look like an old school-RPG with plenty of colors.
It is a hand-drawn resource pack available in a 64×64 resolution, and it is still a work in progress, a lot of terrain and normal blocks are finished, all weapons are remade, but items and other stuff still need to be re-textured.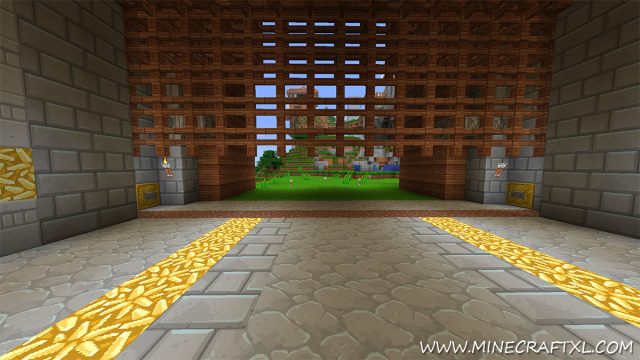 It is a very cool and good looking pack, with nice textures and very bright and inviting colors. The colors almost makes you happy just looking at them, this pack can really change the look and feel of the game, making it a lot less dark and a lot more "happy-fun-time"-ish.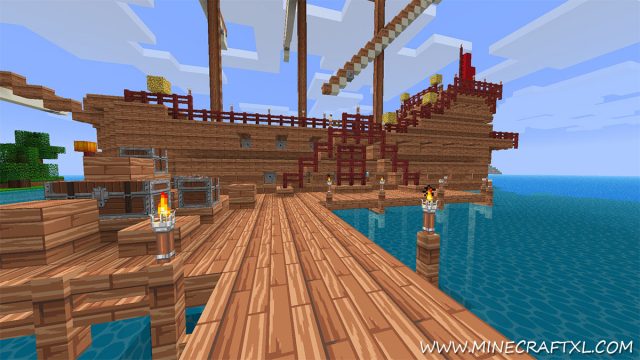 It was originally made for a MS Paint Color Challenge, where you could only use the colors available in MS Paint to create a resource pack, but it has since evolved a lot into this very cool and sweet resource pack.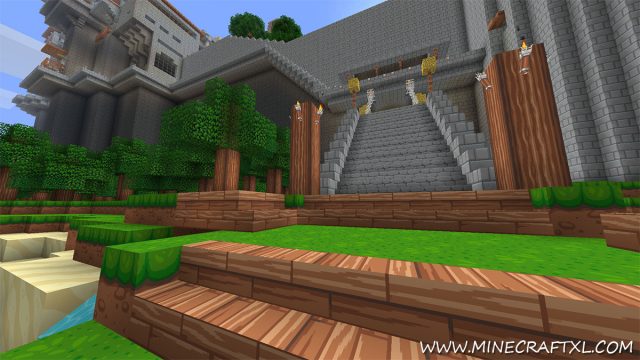 If your world is lacking fantasy, wonder, higher resolution textures and much, much brighter colors, then this resource pack is just what you need.
It does requires MCPatcher in order to function properly, so keep that in mind, and be sure to patch your Minecraft with it in order to avoid missing textures.
Here is a comparison to the default Minecraft:
Much sharper and smoother textures, and much brighter ones as well, this pack is easily one of the most popular out there, and with good reason, it really looks and feels amazing, so do yourself a favor and check it out.
How to install Dragon Dance Resource Pack:
Download the Resource Pack.
Download and install MCPatcher, and patch Minecraft with it.
Start Minecraft.
Press Esc and go to options.
Click on "Resource Packs".
Click on "Open resource pack folder".
Put the .zip file that you downloaded into the resource pack folder.
The resource pack should now appear in Minecraft, now choose the resource pack and click "Done".
Enjoy your new sharper, smoother and brighter textures!
Here is a video showing off the pack in all its beautiful glory:

Related Articles