The Castle Lividus of Aeritus Map for Minecraft is a creative/adventure map with a grand medieval castle, so if you are a fan of medieval themed builds, this is for you. The castle is very large, and it has many different areas detailed places to be explored.
The castle includes a church, an arena, a market square, many residential houses, several towers, air-balloons, a harbor with plenty of ships. Outside the castle you will find a smaller town with a lighthouse and a jousting ring for those knightly duels the nobles love so dearly.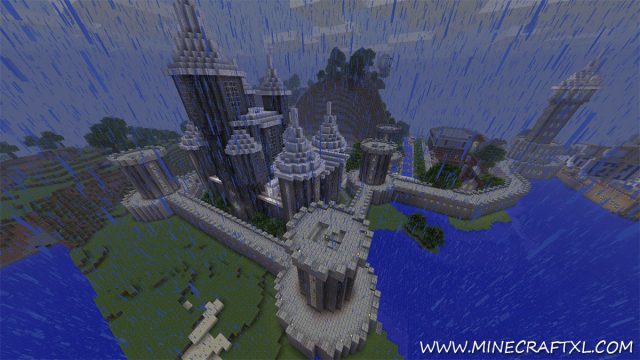 The map is also full of secrets, and there are also many underground tunnels. It does also not seem that humans are the only residents of this incredible castle, as you will find homes befitting smaller creatures, if you explore enough.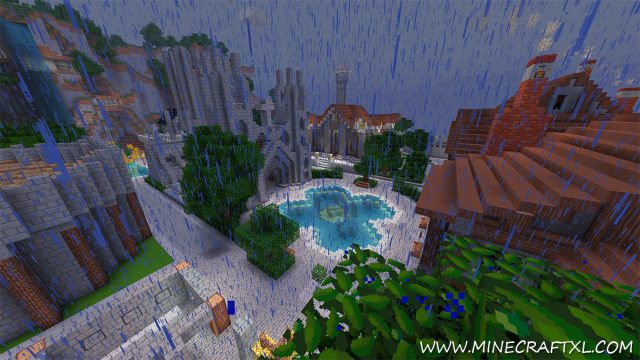 The Dragon Dance Resource Pack is used in this screenshot.
A smaller downside to this map is that not everything is furnished, so you will run into some rather empty homes and places, however one might see this as an opportunity to furnish them by yourself.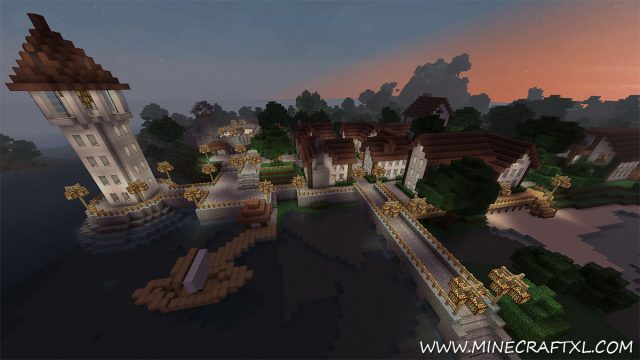 The Soartex Fanver Resource Pack is used in this screenshot.
All in all this is a great medieval map build, and it works great with various textures pack (as shown in the screenshots) as well as with the default Minecraft pack, so it is quite versatile as well.
Being a mostly creative map, there are no "rules" and you are free to do whatever you want with in the world, maybe even make it your own personal base of operations.
Rumor has it that the mad is currently being redone and made even better, so expect an even more awesome version sometime in the future.
How to install the Castle Lividus of Aeritus Map:
Download the map.
Go to your %appdata%/.minecraft folder.
Open the "saves" folder.
Unzip the map you downloaded and put it in the saves folder (you might have to open the unzipped folder and copy the folder found within to the saves folder).
Thats it – enjoy this nice and well made medieval castle!
Related Articles