This map is a very impressive community collaboration, featuring a huge and incredible detailed town. The "town" is scaled pretty much to real life, which means that many things are pretty huge, such as cruise-liners, cranes and dams. It has several interesting sights, such as an airport, harbors, fire departments, a stadium, hotels, and much, much more.
It is very fun and interesting to explore this community created world, and it is still being regularly updated and is still in active development, which means that the map you see now will likely be very expanded in few months. This makes it one of the older on-going projects in Minecraft, and one of the biggest, as this map is really, really big.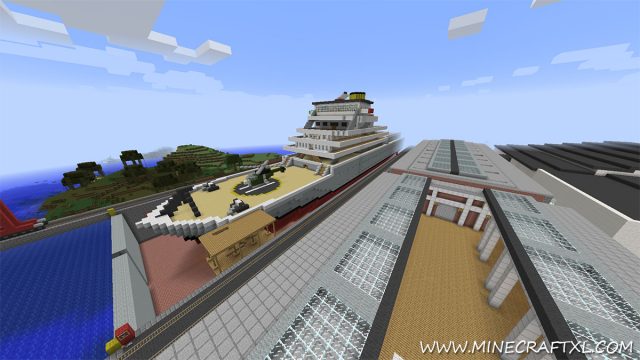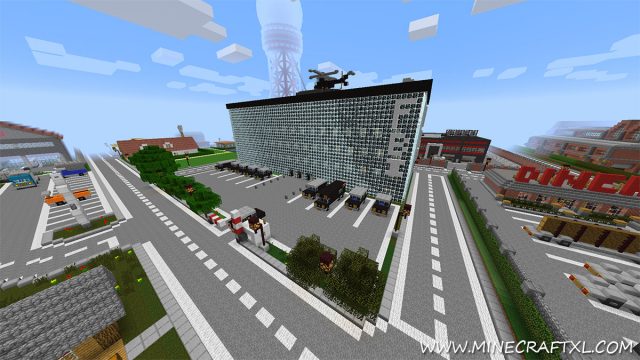 Everyone is allowed to help increase the size and scope of this already impressive map, so get going and help expand it! Or do whatever else you want with this beautiful town, be it live in it, play on it in survival mode, or maybe even destroy it if you are so inclined.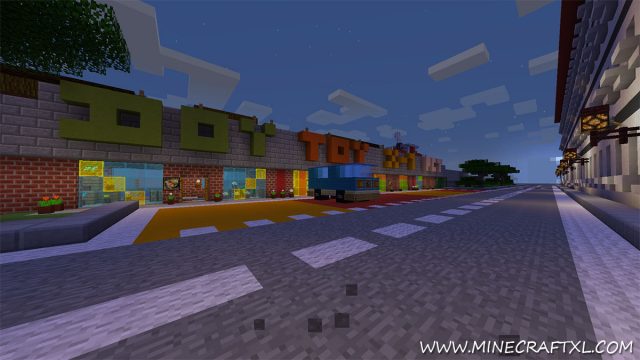 It takes a while to fully experience this world, so be prepared to spend a lot of time in this map if you wish to see all the impressive things people have worked on and built in the last few years. You will see plenty of impressive structures, but also incredible detailed stuff as stores filled with stuff and with ingenious custom creations, such as glass doors and more.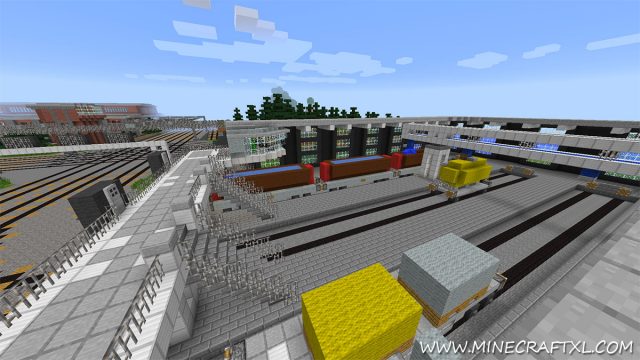 How to install Elcdragons Town Map:
Download the map.
Go to your %appdata%/.minecraft folder.
Open the "saves" folder.
Unzip the map you downloaded, open it, and put the unzipped "stadt" folder into the saves folder.
That is all, you can now experience this massive, detailed and wholly impressive map for yourself!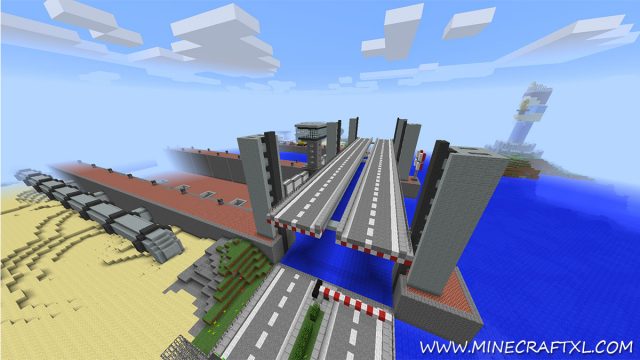 Here is a Let's Play of the map (you might want to mute it though):

Related Articles