The Minecraft Enhanced texture and resource pack for Minecraft, is one of our favorite resource packs at the moment. There is nothing "fancy" about this texture pack, it is really just an enhanced (HD) version of the original texture pack – and that is why we love it. No RPG or realistic theme here, just a simple but lovely Minecraft theme.
Minecraft Enhanced is recommended if you like the original look of Minecraft, but feel like it is too pixelated and blurry. This resource pack is a good mix between the old look and some more up to date graphics. We use this texture pack a lot when making how to videos etc. because it looks better than the original texture pack, but you can still recognize all the original textures.
It makes the textures of the game much smoother and softer to look at, and it looks very good, especially compared to the original Minecraft graphics.
Take a look for yourself: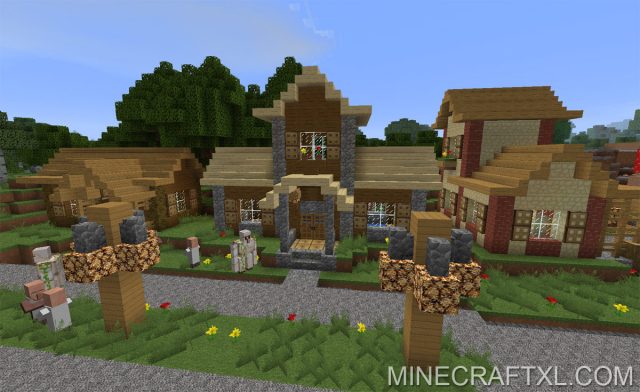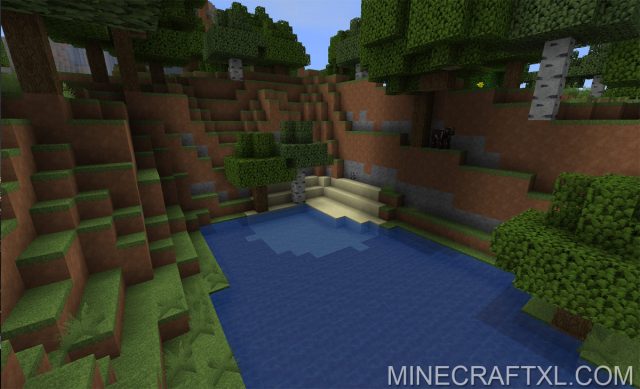 The pack features the "d3fin3d" font.
The 256x resolution pack is only recommended if you use MCPatcher and has a really fast PC. I use 96x myself, as it seems like a good balance between quality and speed. However, MCPatcher or OptiFine is still recommended even if you use lower resolutions, as it makes the pack look and run better.
All in all, Minecraft Enhanced is a pretty good resource pack, especially if you don't want to stray too far from defaul Minecraft, but still would like some better and more updated textures. Great for purists, showcases, guides, how-to-videos, and simply general gameplay!
Here is a comparison between the Minecraft Enhanced Resource Pack and default Minecraft:
How to install the Minecraft Enhanced Resource Pack for Minecraft:
Download the Resource Pack.
(Recommended) Download and install MCPatcher.
Start Minecraft.
Press Esc and go to options.
Click on "Resource Packs".
Click on "Open resource pack folder".
Put the .zip file that you downloaded into the resource pack folder.
The resource pack should now appear in Minecraft, now choose the resource pack and click "Done".
That's it! Minecraft Enhanced should now be properly installed and selected, have fun and enjoy!
Here is a video showcasing pretty much every block, item, mob and such found in the resource pack, check it out for a very in-depth look at Minecraft Enhanced:
Related Articles