If you're bored with the current selection of weaponry available to you in Minecraft, then take a look at the Gods Weapons Mod! With this mod, new divine weapons will be available to you!
This mod adds 6 new weapons to the game, 3 "normal" variants, that can then be upgraded to their "divine" counterparts through further crafting.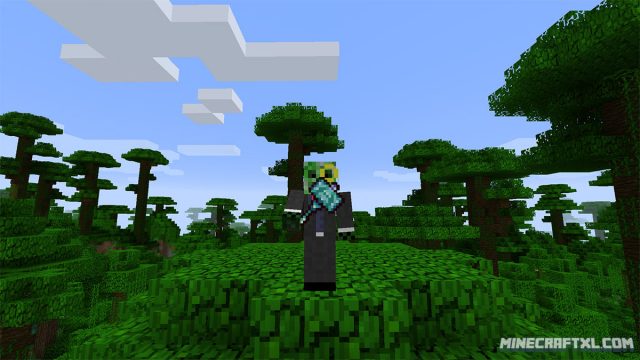 Gods Weapons Mod also adds new crafting materials that allows you to create these awesome weapons, but getting them won't be easy, as they are mainly  composed of diamonds and obsidian, as well as drops from mobs, so they aren't really available to starters, they are end-game weapons.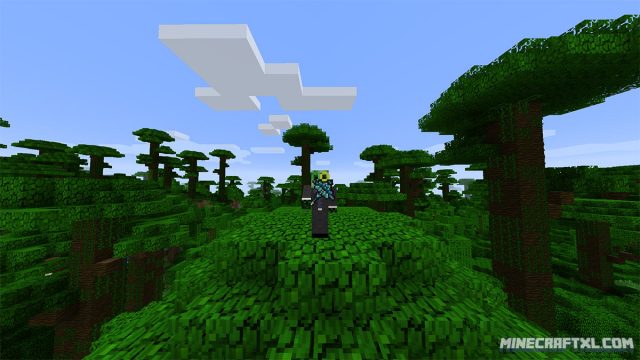 Each sword has a different special effect, minus the diamond hammer which just has a large amount of durability, as well as damage. Most of the special effects of the weapons are kinda similar, they provide a jump boost, as well as a boost to various resistances. Some makes you faster such as the Sword of Hades, while other swords actually make you slower such as the Echo sword. Being slower is just a minor drawback though, as the sword provides a bunch of other bonuses.
Here is a nice little crafting scheme of all available weapons and materials available in this mod: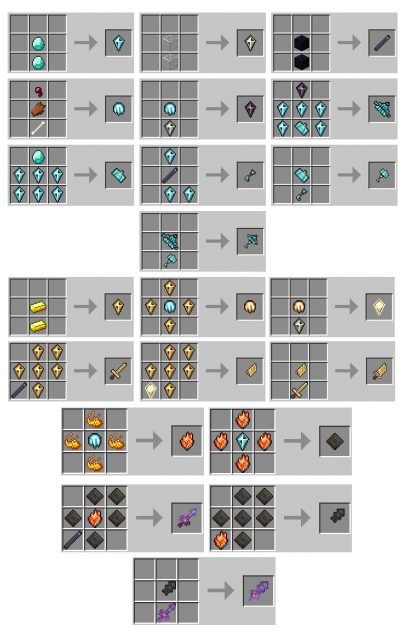 As you can see, you craft the truly powerful weapons by combining completed weapons with an upgrade part, making the end result much better.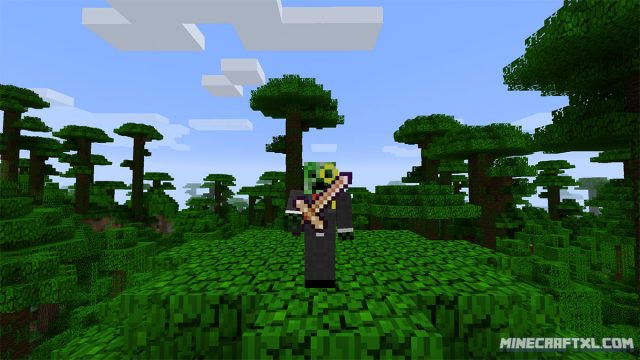 Important: The mod requires Minecraft Forge in order to function properly, so be sure you have that installed.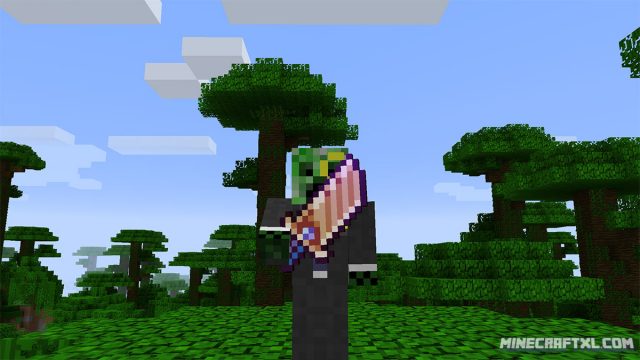 The weapons are pretty overpowered compared to anything else you can find in the default game, especially when you consider that you will have constant potion effects active just by holding the weapons in your hands, then take the extreme durability, as well as the high damage, and you got a perfect recipe for overpowered weapons! Which is great if that is what you are into!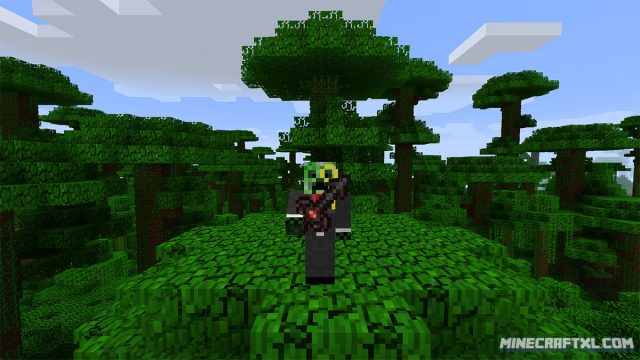 They do require a bunch of expensive and hard to obtain materials though, so that evens it out a bit. In the end, it is a pretty great mod.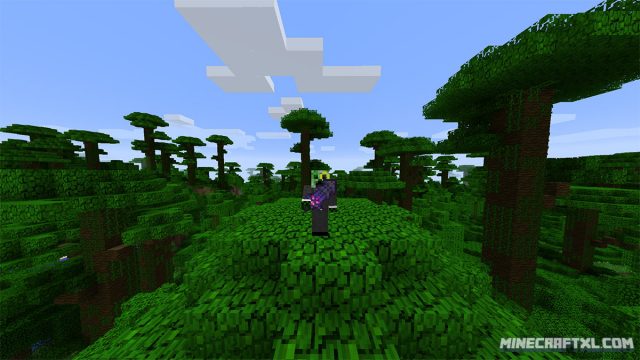 How to install the Gods Weapons Mod for Minecraft:
Download the mod.
Important: Download and install Minecraft Forge.
Open your Minecraft folder (in Windows: Start -> Run -> "%appdata%\.minecraft").
Copy the mod .jar file(s) you downloaded to the "mods" folder, found inside the .minecraft folder.
That's all, Gods Weapons Mod should now be installed and ready to be played, have fun!
Here is a video showcasing the mod, check it out:
Related Articles