Miners… Miners never change. In Gold Rush, you and your fellow miners got too greedy when you struck gold, so you kept digging and digging, wanting more and more. But you dug too deep, and too far, and now you have awakened and ancient undead horror!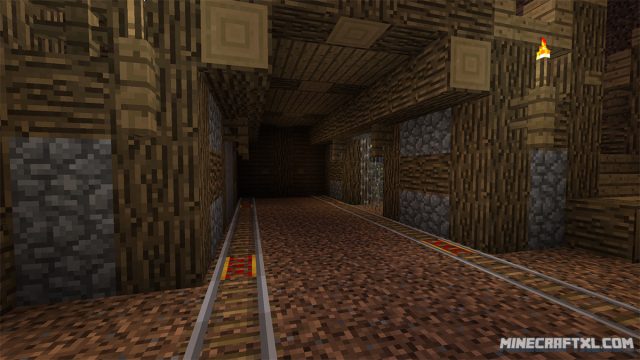 Legions of skeletons and zombies have been awoken, and it is up to you and your fellow miners to prevent them from leaving the mine, lest you let the undead haunt the rest of the village! And worst of all, you will probably get the blame (then again, it was your fault).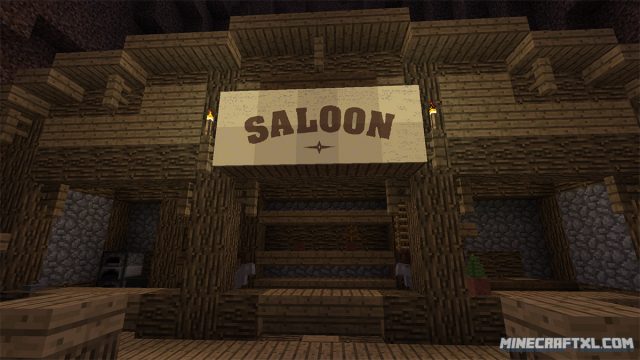 Team up with a friend or 3, and start fending off the undead! This mini-game map plays a bit like tower defence maps, except you are the towers.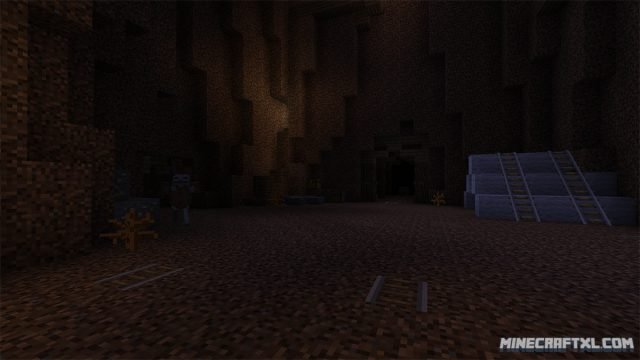 You must shoot or stab the undead legions, and prevent them from breaking down the mine door. By doing so, you earn gold nuggets, which you can exchange for food, magic, or better weapons.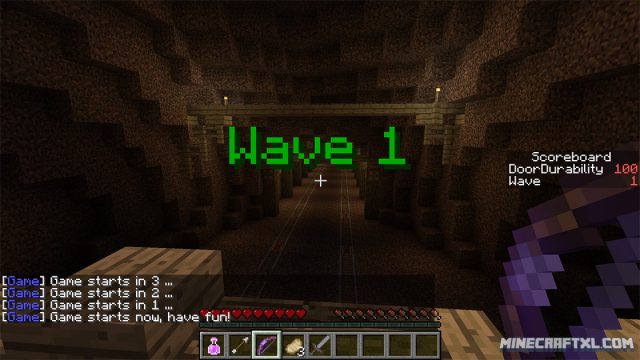 The map features 30 custom waves of undead horror, defeat enough and the shops will open, allowing you to equip yourselves for the harder waves that comes next. Gold Rush is a fun and exciting map, and you and your friends are sure to have fun. You can play it alone, but it will be harder, and lonelier, so it is highly suggested that you bring some friends.
So gear up, team up, and start defending your honor, your gold, and last but not least, your lives. The undead won't think twice about eating your brains and ripping you apart, so be a good miner and return the favor. Your family probably lives beyond the door as well, and you wouldn't want little Timmy to turn into a zombie would you? Didn't think so! The undead are also keeping you from mining more gold, which is probably the worst part of it all!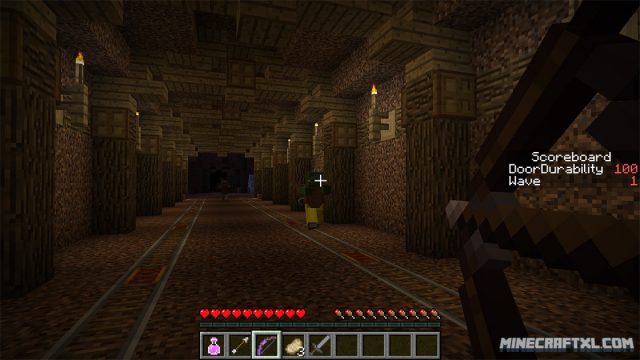 How to install the Gold Rush Map for Minecraft:
Download the map.
Go to your %appdata%/.minecraft folder.
Open the "saves" folder.
Unzip the map you downloaded, and put the unzipped folder into the saves folder.
Done! Gold Rush should now be installed, so grab your pickaxe and some friends and start smashing skulls!
Here is a little trailer for the map, check it out for a better look at the fast-paced action this map brings:
Related Articles