iChun's Hat Mod for Minecraft adds A LOT of hats to Minecraft, most of them very well known such as the hat from Dr. Seuss's Cat in the Hat, and the helm of Halo's protagonist, John-117, and many, many more.
In survival and hardcore, you will have to hunt mobs in order to unlock the hats, as the mobs will often have a hat on them. Kill them, and you can chose to wear the hat of the mob you just killed.
A pig with a plunger hat, kill it and the hat is yours to wear: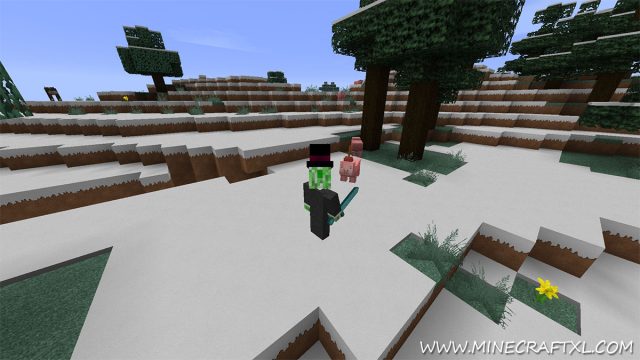 In creative, they'll all be unlocked from the get go, so no need to go hunting here.
The mod also comes with a GUI menu for easy access to unlocked hats, and here you'll also have to option to change the color of the hat, or parts of it.
In order to access this menu, simply press "H" (default) while in-game after installing the mod, and you can then chose from the plethora of hats available.
The GUI menu:
And here is how it looks when changing the colors of the hat: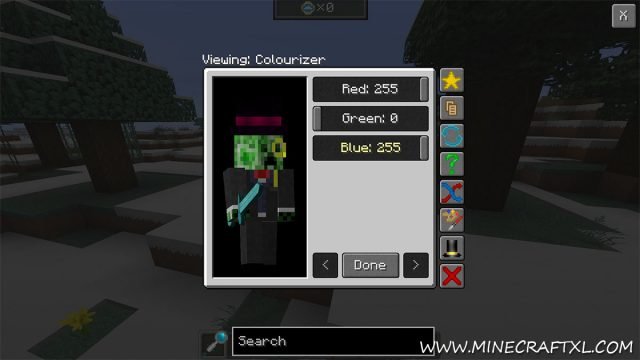 Other than that, the menu is also customize-able, meaning you can change it somewhat to your liking.
The mod is made to work both on the servers with the mod installed, and on servers without.
On servers where the mod is installed, other players will just get a random installed hat on, on servers that have the mod installed, each player will be able to pick their own hat to show off to others.
This mod is a must for every hat-lover out there, also for Team Fortress 2 players who are feeling withdrawal from the abysmal lack of hats in Minecraft. Fret not, the hats are now here for your enjoyment!
The mod comes with 72 different variations of headgear, so there should be something for everyone in here.
For ease of install, Minecraft Forge is recommended, although not required.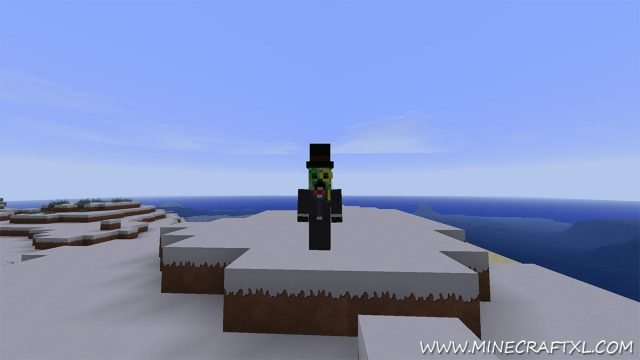 How to install iChun's Hat Mod for Minecraft:
Download the mod
If you don't have Forge, then download and install Forge for Minecraft (remember to select the "Forge" profile in the Minecraft launcher)
Open your minecraft.jar folder (in Windows it's in "%appdata%\.minecraft\bin\", if you use the vanilla launcher)
Copy the mod from wherever you downloaded it from to the "mod" folder found in your ".minecraft" folder
Enjoy your awesome and cool new hats, and show the world who are hat-less peasants, and who are hat-wearing kings!
Related Articles