One of the most largest and most impressive city build out there, the Imperial City is made by some seriously dedicated fans of Minecraft and Warhammer. Incorporating designs from various eras in human history, both real and fictional, this city is littered with massive buildings that is incredibly detailed to boot.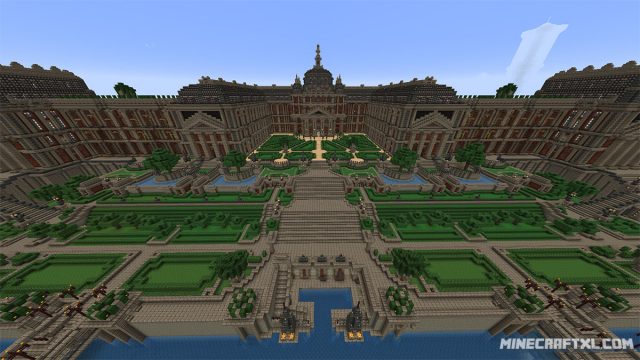 While many of the buildings are based on real world buildings, they have all pretty much been changed in one way or another, and been given a touch of the fictional "Imperium of Man" from the Warhammer world.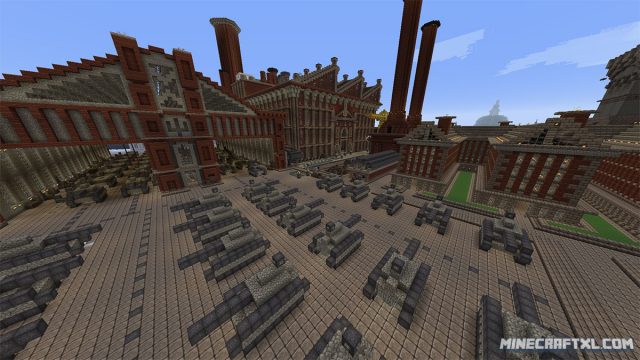 The creators of this map describe the buildings found within as ranging from a 19th century and the early 20th century (neo-classical, beaux-arts) style to a more modern style.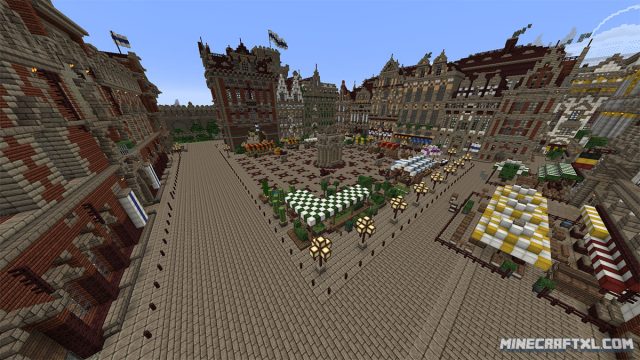 It is a very large map filled to the brim with awesome buildings waiting to be explored and gazed upon, and it is quite easy to get lost in the impressive structures, but that doesn't really matter as there is much to be seen and explored in this beautiful world.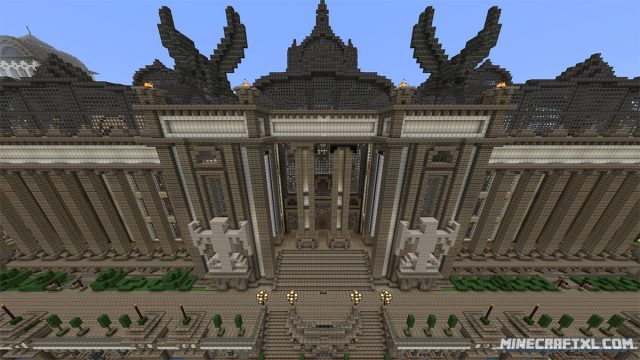 You may wonder how a city build based on previous centuries, and some of it on fictional universes, might be one of, if not the, most popular maps at the moment, but you will only do so until you actually try it out for yourself and see the massive amounts of pure, distilled, awesomeness found within. Really an impressive build that has taken a small group of people tons of hours and dedicated work to design, build and polish.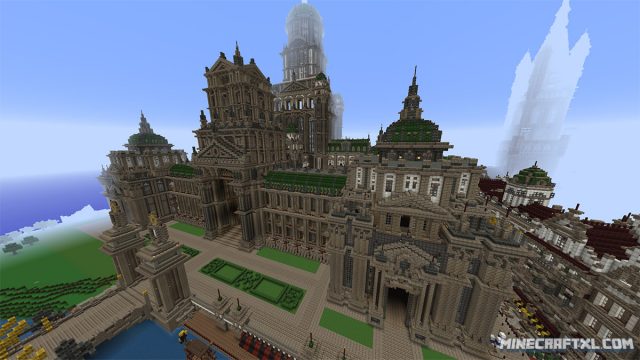 To make the world look even better and more impressive, all screenshots were taken with the A'therys Ascended Resource Pack, as it really fits the atmosphere and look of the buildings, but other resource packs such as DokuCraft will look great as well. Hell, even if you check it out with the default Minecraft resource pack you are bound to be impressed by this magnificent piece of work.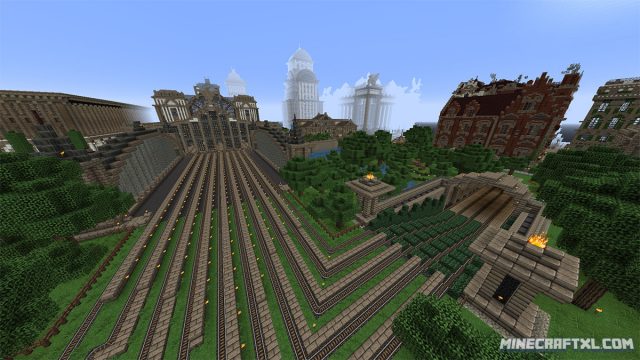 But to show this map of in a few screenshots does not do it justice, you should really check it out in-game for yourself to really appreciate all the finer details and atmosphere of this world.
How to install the Imperial City Map:
Download the map.
Go to your %appdata%/.minecraft folder.
Open the "saves" folder.
Unzip the map you downloaded, and put the unzipped folder into the saves folder.
You are now ready to embark on the exploration of this large and mind-blowing map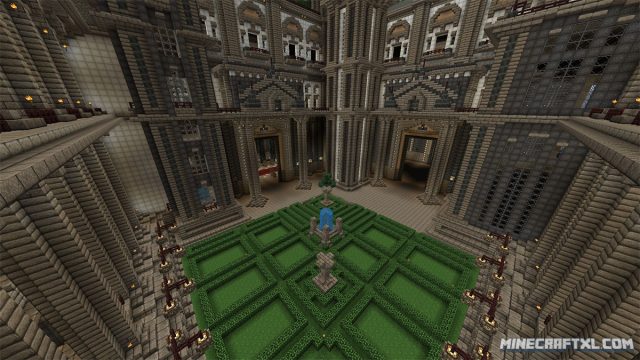 Here is a video showing some of the map and the more impressive buildings off:
Related Articles