A beautiful and hand-made (via WorldPainter) map by a "world-builder" named Moonti, The Lost Valley of the Fifteen Waterfalls Map (long name) is a gorgeous look at a wonderful, naturally looking, valley.
The valley is not only beautiful, it is also huge, very huge. Full of wonderful vistas, waterfalls and lagoons, it looks like how some might imagine a heaven could look like, or maybe just the wildest Caribbean vacation spots, and every single part of it is crafted by hand.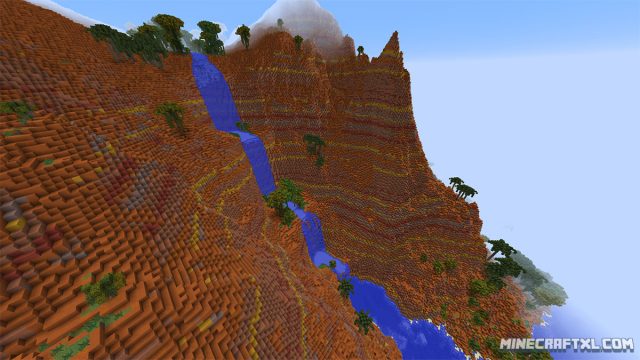 One of the supposedly fifteen waterfalls found in the map (possible more).
It makes you long for a more natural world-generation, although if the whole world in Minecraft was generated like this, not only would distances be a lot more realistic (and therefore, larger), it would take a lot more resources, so you can see why it doesn't work like this. Still, seeing such a beautiful map like this, it makes you hope the technology to make this it possible is not too far out.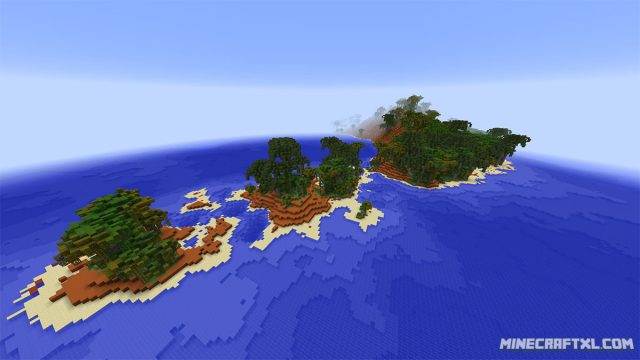 The middle of the map mostly consists of a large lagoon with scattered islands.
In terms of usefulness for playing, there is some, but the map does have the infamous "edges", which means that if you go in one direction long enough, the map will cut off, leaving you to fall into the void. This map is mostly for looking and marvel at, not so much for actual play.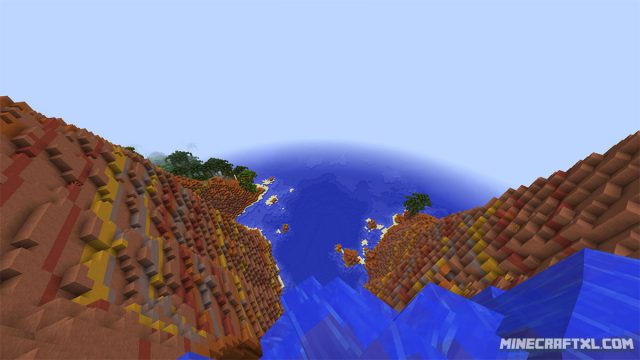 View from the top of a waterfall, this is also where you spawn.
Still, in my opinion, it is very much worth a look, as it is one of the most gorgeous "nature-inspired" worlds I've ever seen in Minecraft, and the map IS pretty huge, so you can still use it for a long time without ever seeing the edges, making it somewhat usable for play (although it starts in creative, so if you want survival, you have to manually change the game mode via the console).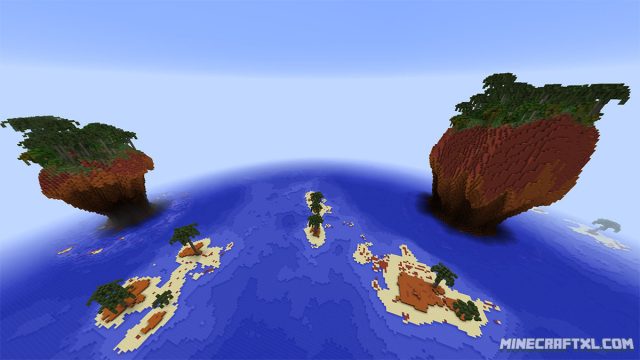 One of the cooler places, these awesome islands are found scattered around the huge lagoon.
Expect some "side effects" if you check this map out, such as making you wanting to spontaneously book a flight to the Caribbean or Thailand, because of how beautiful and cool it is (just kidding).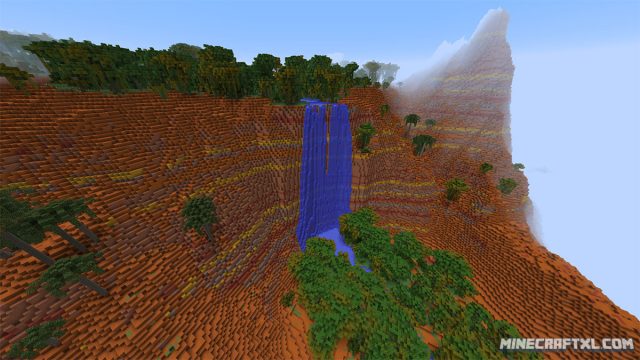 Another large waterfall, surrounded by trees and cliffs.
The map has been tested in Minecraft 1.7 where it worked without any problems, it might work in 1.6 versions, but if it doesn't then use version 1.7.2 or above.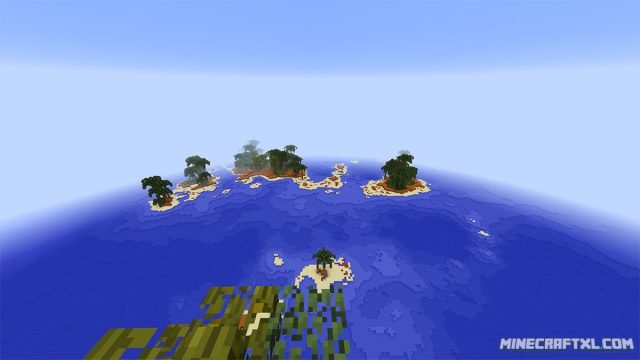 Another set of small islands, view from one of the larger islands.
How to install The Lost Valley of the Fifteen Waterfalls Map:
Download the map.
Go to your %appdata%/.minecraft folder.
Open the "saves" folder.
Unzip the map you downloaded, and put the unzipped folder into the saves folder.
All set, now it should be in your save selection when you boot the game, enjoy!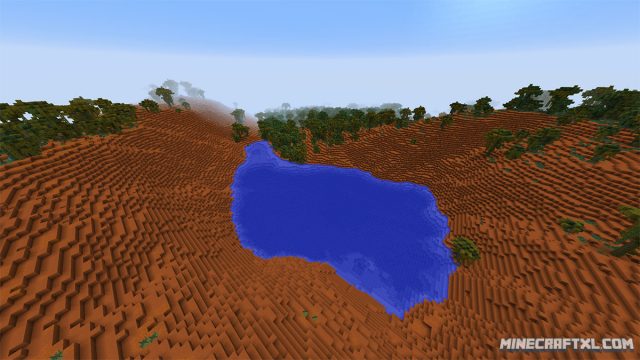 You can also find pools such as this scattered around in the mountains.
Here is a very beautiful cinematic video showing the map off, worth a look, even if you don't want to download the map yourself, just to see the beauty that Minecraft and its users is capable of:

Related Articles