Another showcase map from the Minecraft Middle Earth project, this time featuring The House of Beorn known from The Hobbit. Beorn was a shapeshifter who could assume the form of a great black bear in Tolkiens Middle Earth universe, and he helped Bilbo as well as his dwarven companions on their quest to reclaim their kingdom beneath the Lonely Mountain. He also fought alongside the men, elves, dwarves, and eagles against the goblins in the Battle of Five armies, killing their leader and scattering the hordes of goblins.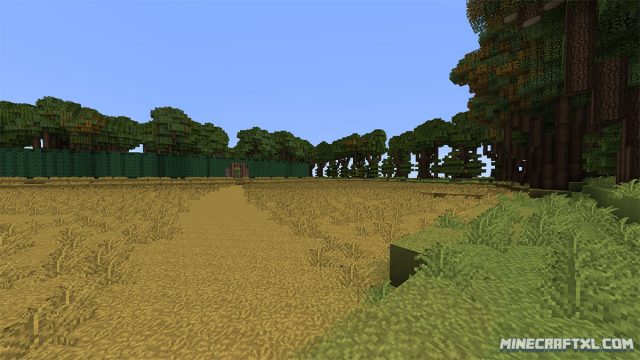 But enough The Hobbit lore, now to the map. Similar to the Hobbiton Map, this is just a showcase part of the greater map (which is currently only available on the Minecraft Middle Earth server), so don't expect too much.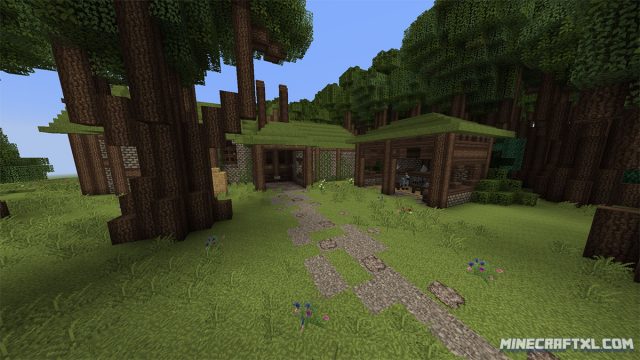 It features a faithful recreation of Beorns house where he lives with all of his various animal companions, as well as a small bit of the surrounding area, and not much else. The rest is just flat grassland, as long as the eye can see.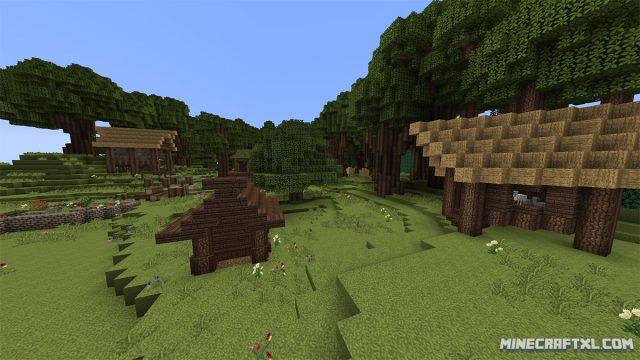 However, it is still worth checking out if you are interested in the greater project, or simply want to admire the details and work put into such a, relatively, small area. It gives a taste of what to expect of the rest.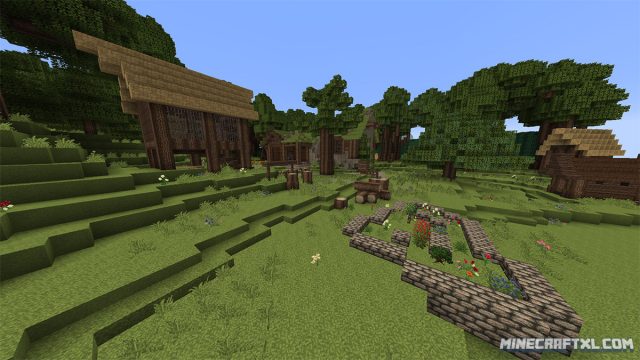 The download includes a special resource pack meant for this map, but it seems to be similar, if not entirely the same, as the Hobbiton Resource Pack, I didn't notice many, if any, differences between the two.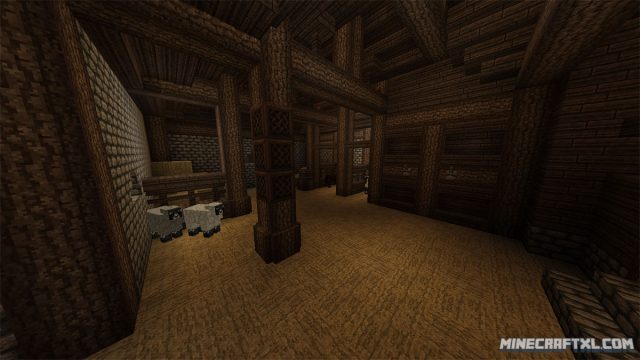 If you liked the Hobbiton Map, and want more of the same from Tolkiens universe, don't miss this cool, albeit small, map. Just don't expect too much.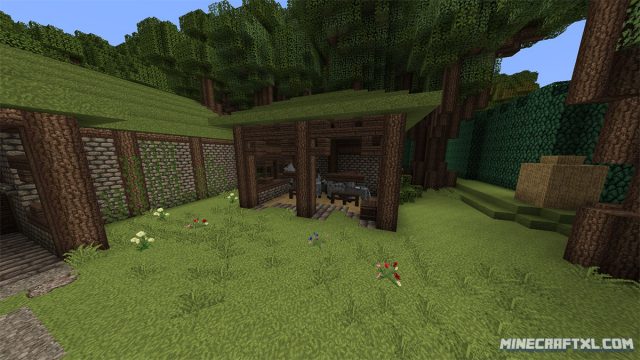 It might be hard to locate the map once installed if you already have a lot of maps installed, as it is called Middle-Earth in-game, with "The House of Beorn" as a sub-description, just a heads up.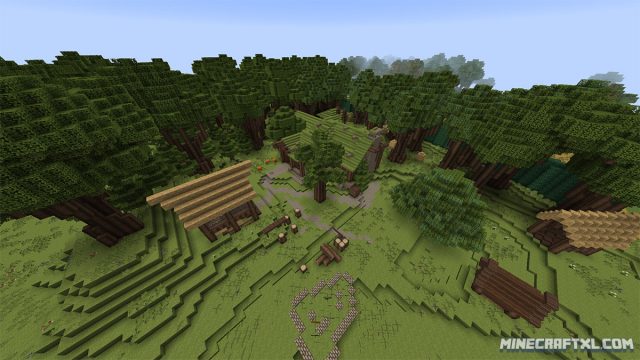 How to install the House of Beorn Map:
Download the map.
Go to your %appdata%/.minecraft folder.
Open the "saves" folder.
Unzip the map you downloaded, and put the unzipped folder into the saves folder.
All set, you are now ready to explore this cool little part of Middle Earth by yourself!
Here is a video from the creators, showing you the map in motion, and from more angles so you can better judge the size of it:

Related Articles