Made by the Argus Build Team, this Medieval Village Map is a great example of how to do a cool detailed build.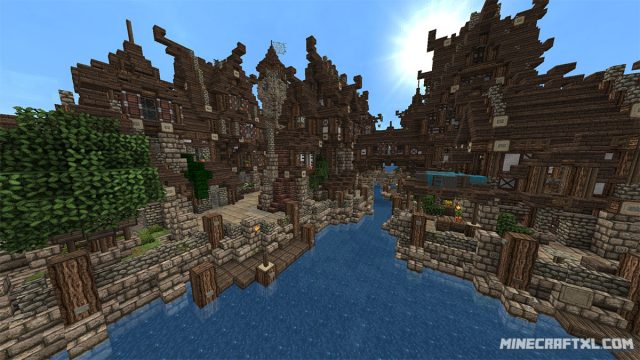 A small port area, and a great view of the village.
Situated on its own little island in the sea, but in close proximity to the mainland, this gorgeous village is good looking, useful, and cool. It can easily be converted to a new base for you to use in survival mode, as this build have been crafted in a normally generated world, not imported through WorldPainter or some other program, so this is a fully working and useful world, with a great starting point.

One of the bridges connecting the two halves of the village, complete with plenty of details.
You do start in creative though, but that can easily be changed by the console.

The largest house in the village, next to the large clock tower, it has a small garden and pond outside, making it very beautiful.
But even if you don't actually want to use this marvelous village, it is still worth a look, if only to gawk at the beautiful details it contains, or maybe to get inspiration for your own builds.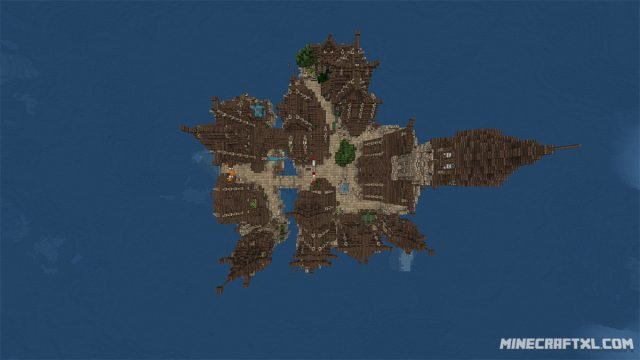 A view of the village from the top, as you can see, it is not that large, but it still has plenty to offer.
The default Minecraft resource pack is "fine" to use with this, but I do heavily recommend something more medieval to get the most out of this map, something like John Smith Legacy (this is the one used in the screenshots) or DokuCraft, or some other pack in that particular style.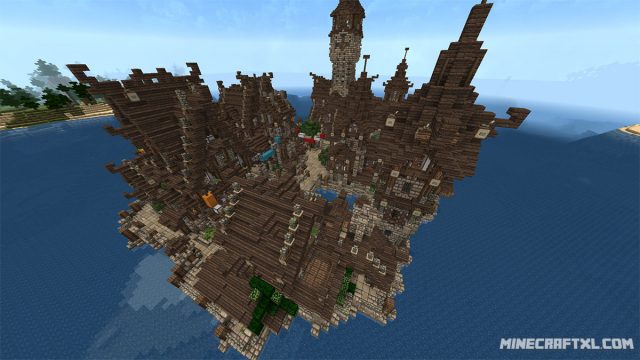 Another full view of the village, and with the mainland visible in the background.
This map doesn't contain any other custom builds, so the world around the village is "unspoiled", and ready to be explored in the normal Minecraft fashion, should you want to use this village for your own.

The same bridge connecting the two halves, this time from another angle, to better show off the detailed house.
How to install the Medieval Village Map:
Download the map.
Go to your %appdata%/.minecraft folder.
Open the "saves" folder.
Unzip the map you downloaded, and put the unzipped folder into the saves folder.
Enjoy looking at this new medieval village, maybe even using it for your own. Have fun!
Related Articles