The PixelWool Resource Pack changes everything in the game to look like it was made out of wool, as the name implies. This means that most blocks and items will now have a somewhat similar texture to that of the wool already found in the game, but don't worry, everything is still easily told apart.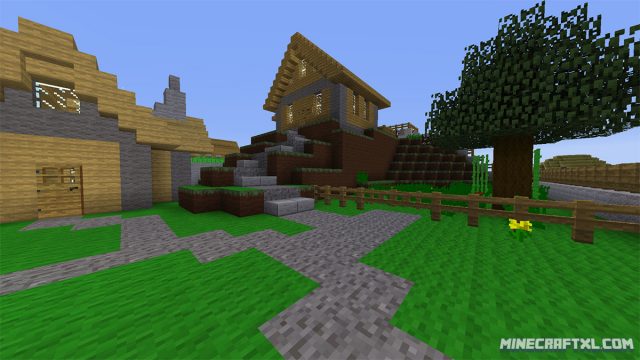 A couple of houses and a garden, as you can see, both stone and grass look more like wool, and softer.
This changes the textures somewhat (ores have been completely redone), most noticeably in the colors, in that they will now be brighter than what you find in vanilla Minecraft.
Given that everything is "woolified", things will also look a lot more comfy and homely, evoking a more comfortable feeling in the game. That is, until you get killed by a woolen skeleton or zombie. So still, take care.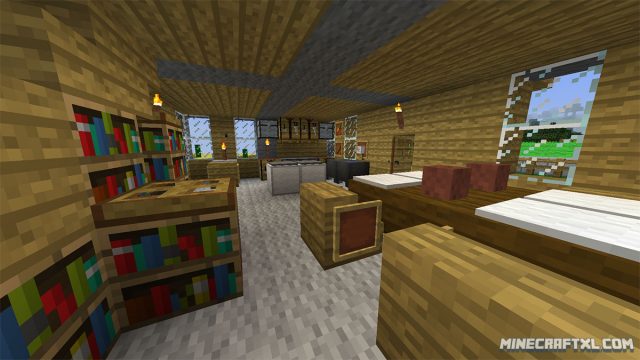 Woolen wood and bookshelves, as well as the floor. Not too different from vanilla Minecraft here.
The pack is over halfway done, meaning most things are done, but some mobs and items still needs to be reworked to better fit this texture pack. Not that this is a huge issue, as the pack doesn't look too different from vanilla Minecraft, so it won't be a jarring difference. With the new reworked resource pack management system, you can also use another pack to replace any textures still not done in this pack, so there's that too.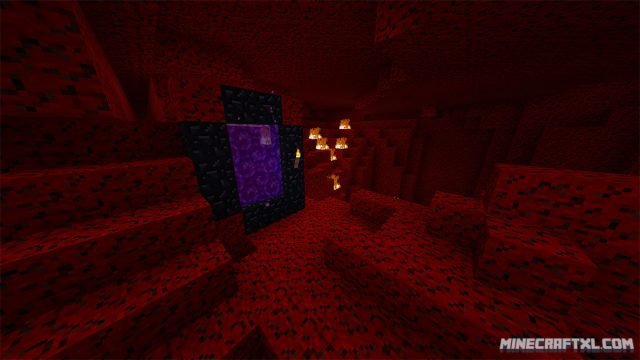 The nether doesn't escape the woolification, here pictured with a nether portal.
PixelWool is available in 16×16 resolution atm., but the author of this pack has said that he might begin working on a 32×32 pack once this is completely finished.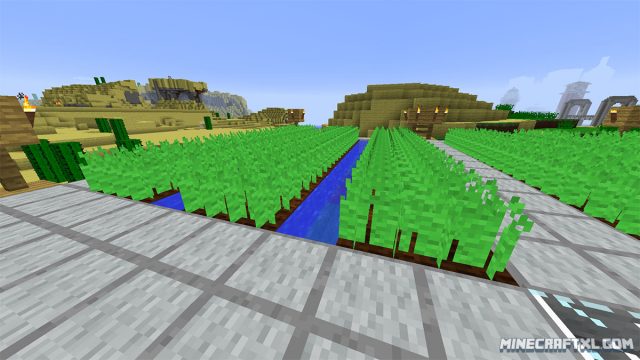 A farm with woolen vegetables, tasty!
No other programs or extensions are required or recommended for this resource pack, simply install it and play it.

More "woolen" stony and wood huts, how comfortable!
All in all, it gives Minecraft a different look and feel, but one that is still very close to the original look, and it runs pretty much the same due to using the same resolution textures.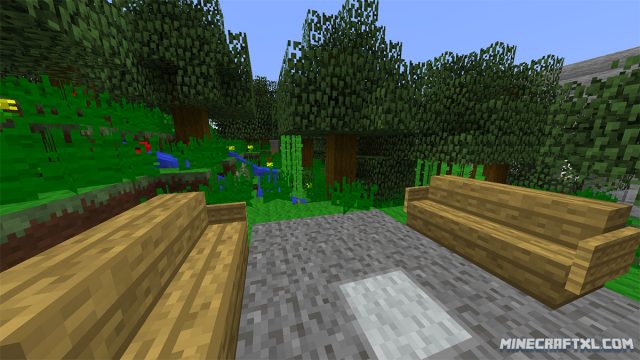 A nice woolen garden too, with woolen trees, plants and benches. Living in this world must be comfortable.
Here is a comparison shot between PixelWool and vanilla Minecraft:
How to install the PixelWool Resource Pack for Minecraft:
Download the Resource Pack.
Start Minecraft.
Press Esc and go to options.
Click on "Resource Packs".
Click on "Open resource pack folder".
Put the .zip file that you downloaded into the resource pack folder.
The resource pack should now appear in Minecraft, now choose the resource pack and click "Done".
All done, the pack should now be working and enabled, enjoy PixelWool!
Here is a YouTube video showing off an older version of this resource pack, check it out:

Related Articles