Project Red is a mod that is all about tech and redstone! If you love building with redstone, but want to be able to do more, and get more out of it, then Project Red is the perfect mod for you!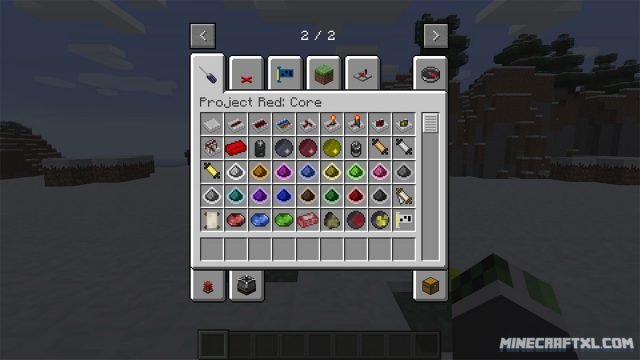 It allows you to build a lot more redstone things, and it also allows you to do so in a cleaner, and more compact way, more so than vanilla Minecraft allows. The two main features of Project Red are the wires and logic gates, which allows you to do much more complex tasks through the use of redstone. Wires are somewhat similar to redstone dust, however wires can be transmitted for up to 256 blocks, and they can also go under blocks as well as around corners.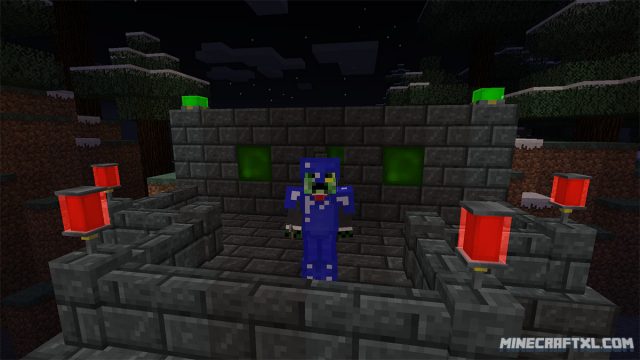 Important: Project Red requires Minecraft Forge in order to function.
The logic gates allows you to fit what would otherwise consist of a whole building block of redstone machinery into a small logic gate, which can then be placed on any solid block, on any side. It allows you to take your redstone buildings and machinery to the next level!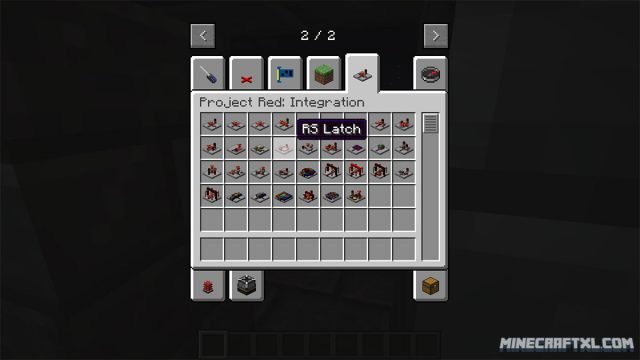 Project Red is not all about redstone though! The mod itself is quite large, and as such has been split up into several modules so you can chose what you need, or just download it all. It also has an exploration module, which features new world structures, items, blocks and such! So even if you aren't too interested in redstone, this mod still has something to offer, such whole new variants of tools and weapons, like sickles and saws, as well as new materials they can be made from, such as ruby, sapphire, and more.
Here is a full list of the modules and what they bring to the game:
Core – The core components and libraries that the other files need. Required by the mod.
Integration – This allows you to take huge redstone contraptions and squeeze them into a tiny logic gates.
Transmission – Turns redstone into a wire that can be run up walls, and hundreds of blocks away.
Expansion – Construct new mechanisms that can interact with the world.
Transportation – Allows you to transport, organize, and store your items. You can even automate crafting.
Exploration – The non-redstone part of this mod, allows you to discover new structures, trees, areas, as well as use new tools and weapons from new materials.
Illumination – A bunch of new light-fixtures. Lighten up you home with style, and get rid of those ugly torches.
Compatability – Allows you to integrate Project Red with other mods you use.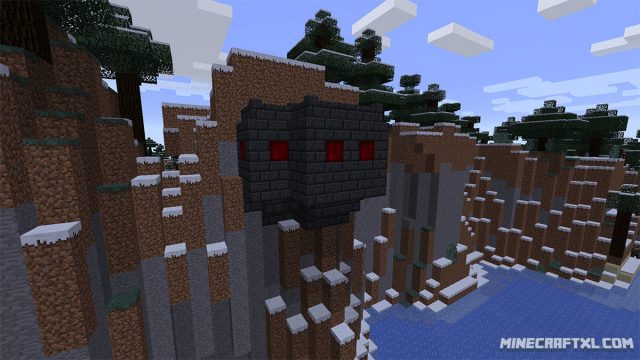 All in all, Project Red is a great addition for any redstone loving users, it allows you to take your creations and ideas to the next level, as well as add new interesting stuff to exploration. Also, it is probably a good idea to check out the official wiki for the mod, to learn more about how to use the various new additions!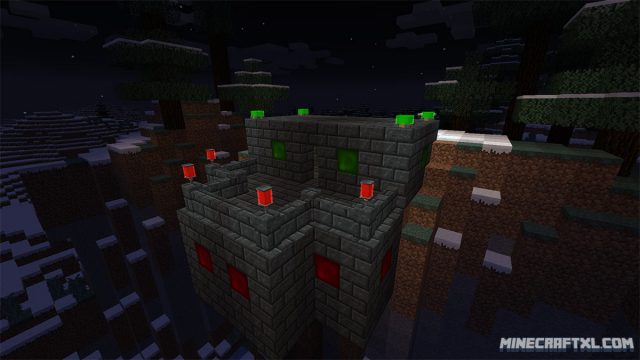 How to install the Project Red Mod for Minecraft:
Download the mod.
Important: Download and install Minecraft Forge.
Open your Minecraft folder (in Windows: Start -> Run -> "%appdata%\.minecraft").
Copy the mod .jar file(s) you downloaded to the "mods" folder, found inside the .minecraft folder.
That's it, Project Red should now be installed and ready to go!
Related Articles