Prosdod's Resource Pack is a very sleek and smooth resource pack, despite being only 16×16 resolution. It seeks to make the game look easier on the eyes, to make it look smoother, and to add a bit more brightness into the colors.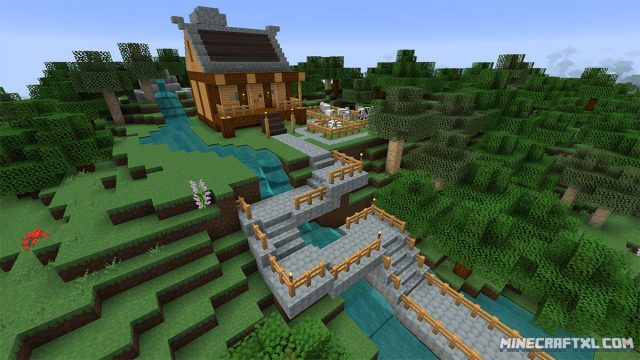 This gives the pack a very soothing aesthetic, one that won't strain your eyes or make the low-res textures look bad, as it has a great style as well. Most of the pack has been done, but some textures are still missing though. The creator is finishing up a lot of textures soon, so be sure to check back once in a while to get the full version of this pack.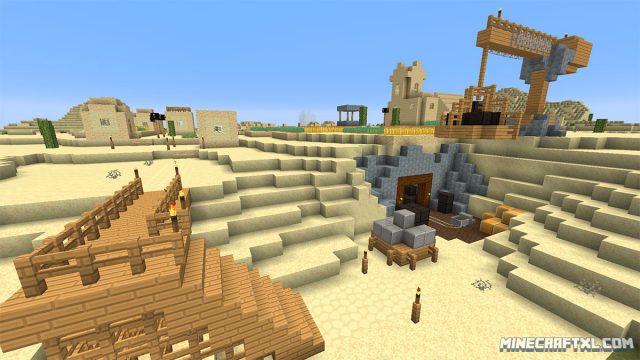 As it is using the default resolution, it won't run any worse than vanilla Minecraft, but it will look better and less pixelated, due to the style. It has a slightly cartoony or RPG-ish style, although in a light mood and with inviting and bright colors. You won't be needing to run any external programs such as MCPatcher or OptiFine either, but it won't hurt if you do, it is compatible both with or without.
The mobs that have been done have a goofy droopy eyes look on them, and look kinda funny in that way. If that continues with the rest of the mobs, animals, and villagers, this should end up as a very light-hearted pack that's all about having fun and enjoying the game.
The color and style looks kinda similar to the Defscape Resource Pack, only with less hard edges, and not as smooth, due to the lower resolution. But color and brightness wise, there are many similarities.
All in all, Prosdod's Resource Pack is a great low-res simplistic pack for anyone that wants the game to look brighter, smoother, and easier on the eyes, without having to sacrifice performance or running external programs. It looks great, it works great, and it's fun to play with.
Here is a comparison between Prosdod's Resource Pack and vanilla Minecraft:
How to install Prosdod's Resource Pack for Minecraft:
Download the Resource Pack.
Optional: install MCPatcher.
Start Minecraft.
Press Esc and go to options.
Click on "Resource Packs".
Click on "Open resource pack folder".
Put the .zip file that you downloaded into the resource pack folder.
If that doesn't work, you may have to unzip the file first, if so do that.
The resource pack should now appear in Minecraft, now choose the resource pack and click "Done".
Done! Prosdod's Resource Pack should now be successfully installed, so load it up and enjoy!
Related Articles