The CrEaTiVe_ONE's Medieval Resource Pack is a dark and medieval-themed resource pack that seeks to bring a darker tone and atmosphere to the world of Minecraft, ditching the low-res and bright default textures in favor of darker high-res textures that really changes the aesthetic and feel of the game.
While the creators name isn't very creative, he sure does know how to create a resource pack. This pack really brings a medieval feel to the game, and is extremely well fitting for stone and brick buildings, as well as shacks of wood and planks. The skybox is also very impressive, especially at night, where a ton of stars are visible.
With this pack, you must prepare for a darker and more dangerous world, lightning is dimmed, and there is some darkness to the atmosphere and tone, even during bright day. Monsters look more menacing, and villagers look more mysterious. You don't want to run in to a zombie in a dark mineshaft with this resource pack, not that you necessarily wanted to before, but now its worse.
This pack started development all the way back to beta, but the creator put it on hold for a while. While he loved the aesthetics of DokuCraft, he also had a fondness for Misa's Realistic Resource Pack. In an effort to combine both, he took the high resolution of Misa's and combined it with the aesthetics and style of Doku, creating this medieval resource pack!
It requires MCPatcher in order to function properly, you can possible use it without it, but it won't look as good and it will be missing some nice features, so the general consesus is don't. MCPatcher will also make it run smoother, so there really is no reason not to use it.
CrEaTiVe_ONE's Medieval Resource Pack is really good looking, it brings darkness and despair to Minecraft, and has a semi-realistic style. Couple that with the high resolution, and Doku-inspired aesthetics, and you got one fantastic resource pack.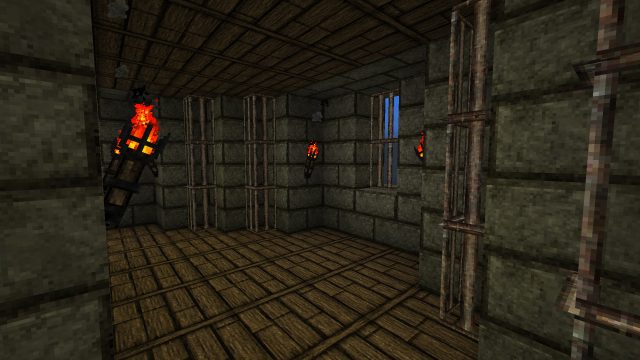 The pack also features custom sounds, but you will have to download those separately. Both the textures and sounds are available below.
Here is a comparison between the CrEaTiVe_ONE's Medieval Resource Pack and vanilla Minecraft:
How to install the CrEaTiVe_ONE's Medieval Resource Pack for Minecraft:
Download the Resource Pack.
Recommended: install MCPatcher.
Optional: Download and install the sound pack.
Start Minecraft.
Press Esc and go to options.
Click on "Resource Packs".
Click on "Open resource pack folder".
Put the .zip file that you downloaded into the resource pack folder.
The resource pack should now appear in Minecraft, now choose the resource pack and click "Done".
Done! Prosdod's Resource Pack should now be successfully installed, so load it up and enjoy!
Related Articles