Soveriin is a map featuring a medieval megacity, named Soveriin which is incredible cool and detailed . The map consists of 207 houses, all fully furnished and with working interiors, 6 different and varied districts, several large structures such as a cathedral and a dragon monument, large and small statues throughout the city, and several little secretes hidden all over the map.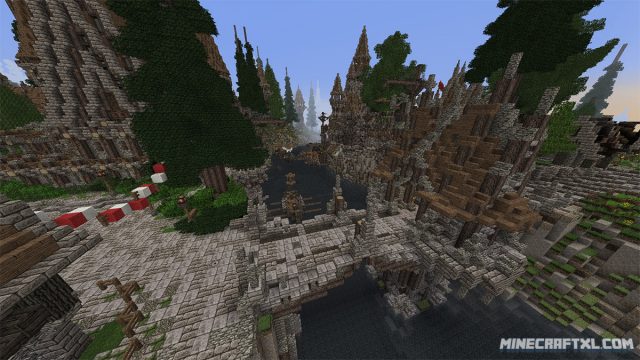 It is a impressive map where the focus has been on both details and usability, meaning that it looks great, but everything can be used in normal Minecraft fashion, it isn't all about the looks and nothing inside like many other similar builds.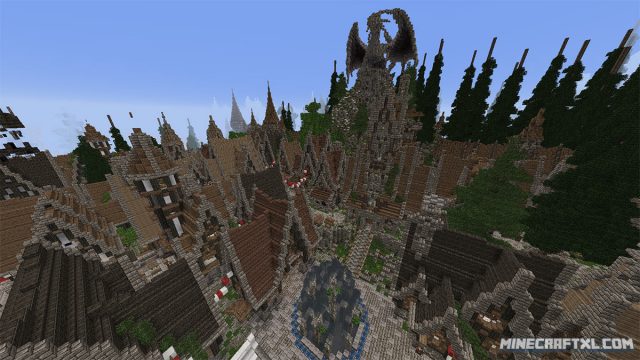 The Conquest Resource Pack is the recommended pack for this map, and the one used in its creation, so it will probably look its best when using that pack.
MCPatcher or OptiFine is also heavily recommended, due to the maps heavy use of Connected Textures. It might look weird or wrong if you don't have something that allows Connected Textures installed.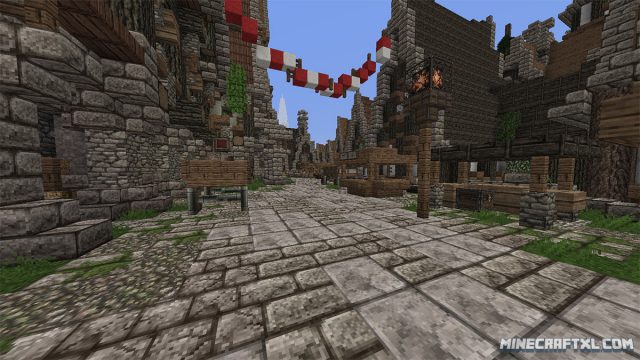 The map does also have a high amount of blocks in a very centralized space, so it may slow down older PCs to a crawl, and take a toll on mid-to-high end computers if you have chunks loaded set too high, so keep that in mind or you may risk seeing this map as a PowerPoint presentation.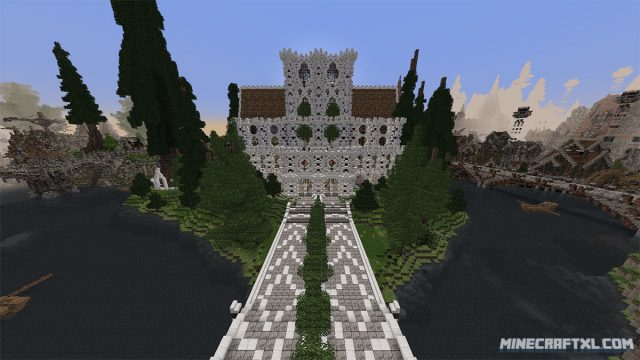 But if you are a fan of medieval builds, or just a fan of huge cities of any time-period, you should definitively check Soveriin out, as it is a very cool, detailed, and awesome map that really shows what the players of Minecraft is capable of. It also has plenty of secrets to find and discover, which is always nice.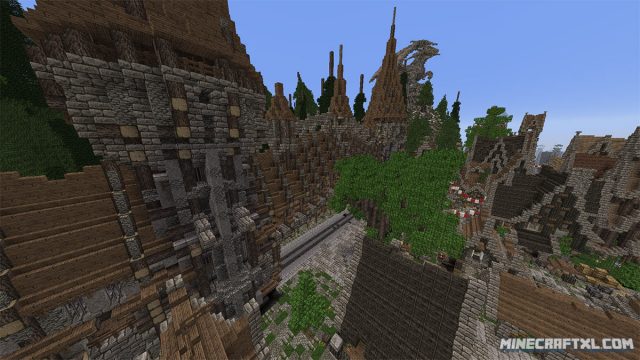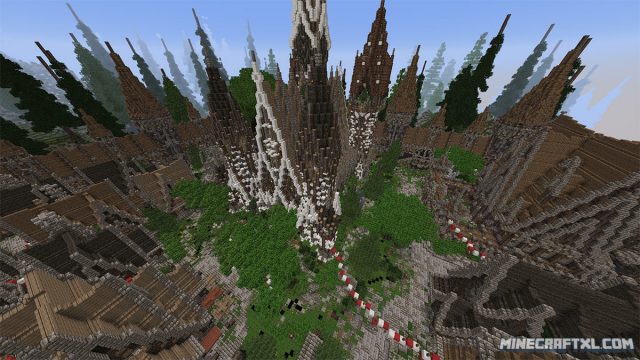 Also for some reason the download is called Vaylkiir, but disregard that, as it is the correct map.
How to install the Soveriin Map for Minecraft:
Download the map.
Go to your %appdata%/.minecraft folder.
Open the "saves" folder.
Unzip the map you downloaded, and put the unzipped folder into the saves folder.
That should be it, have fun exploring this huge medieval city, and see if you can discover its secrets!
Related Articles