The SummerFields texture/resource pack is a rustic pack that is inspired by other packs such as JoliCraft, and by games such as Fable: The Lost Chapters. This also means that instead of making the game more colorful, this pack is more about making the atmosphere feel "warmer" and more relaxing, often by slightly changing and desaturating the colors.
SummerFields doesn't change the color scheme quite as much as Jolicraft though, you will still find plenty of green, blue, and such, the pack isn't just about shades of brown, amber, and yellow. It rather mostly keeps the original color scheme, but tones it down a bit, while also changing the textures. It also updates the resolution, as the pack is in 32×32, a bit higher than what you will find in the packs it is based on, as well as default Minecraft.
Because of this, MCPatcher is highly recommended. If you don't use it, you might encounter missing textures or textures not showing properly. Using MCPatcher also adds more to the pack, and it is really meant to be played with it.
The mobs look quite good, and similar to their default Minecraft counterparts. Chickens are now mostly black though, so if you see a small black figure running towards you in the dead of night, it might just be a chicken. It could also be a mini-zombie, so keep your guard up!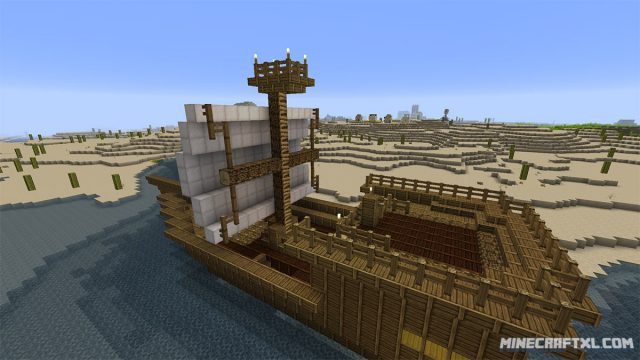 The SummerFields Resource Pack is by no means a vibrant pack, but it doesn't try to be, a lot of other packs are available if you want that. What it does do though, is provide you with a pack that is warm and inviting, yet still more colorful and in higher resolution than its closest inspiration, Jolicraft. Desaturated and slightly sepia-toned, but not in any overdone way, and on large green fields, you will still see plenty of colorful green.
The rustic style of the pack really works with old or medieval structures, especially so in regards to wooden or stone buildings, or a combination thereof. You won't go wrong with this pack if you seek to spruce up your forest cabin, medieval castle, small time village or something entirely else! Being a higher resolution than the default Minecraft Pack also means that it will look smoother and less pixelated, and easier on the eyes. It also runs great, needing only slightly more resources, but nothing you should notice if you can run default Minecraft without any issues.
Here is a comparison between the SummerFields Resource Pack and default Minecraft:
How to install the SummerFields Resource Pack for Minecraft:
Download the resource pack.
Recommended: Download and install MCPatcher.
Start Minecraft.
Press Esc and go to options.
Click on "Resource Packs".
Click on "Open resource pack folder".
Put the .zip file that you downloaded into the resource pack folder.
The resource pack should now appear in Minecraft, now choose the resource pack and click "Done".
All set! The SummerFields Resource Pack should now be installed and selected, enjoy the new look of Minecraft!
Here is a older cinematic video showing the resource pack off, along with the GLSL Shaders Mod (making it look extra awesome):
Related Articles