A mod mainly targeted towards survival players, the Super Crafting Frame Mod enables you to craft a new item called a Super Crafting Frame.
These frames can then be hung on a wall or other surfaces. When put up for the first time (or when you sneak + left-click on them) a GUI will open, and in this GUI you can put an item, such as a oven, chest, or even another Super Crafting Frame, which will then appear on the frame.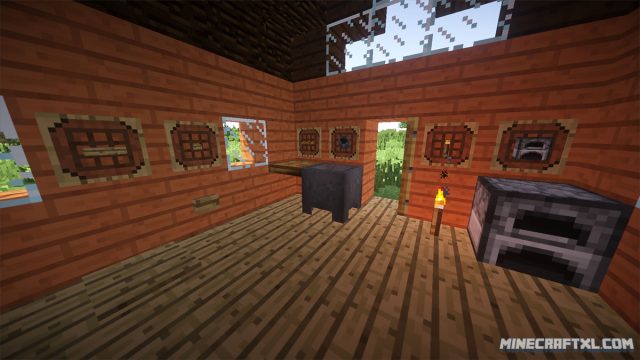 That is not the cool part though, the cool part is that everytime you right-click the frame, it will craft the item in the frame for you, no matter how complicated or simple. As long as you have the required items in your inventory, simply right-clicking the frame will craft the item for you. If you sneak + right-click, it will even craft a whole stack for you.
This cool feature makes starting up a new survival game a bit less tedious and repetive, as you use these frames to skip part of the crafting process, making everything go a bit faster.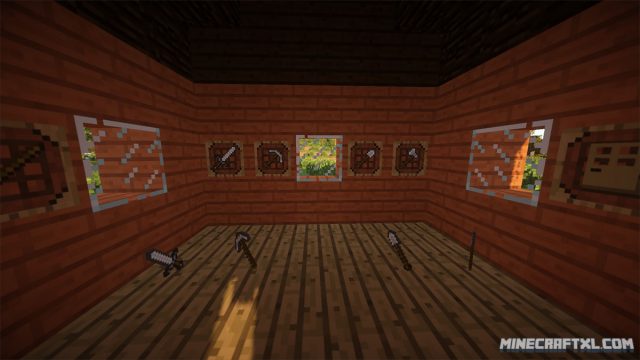 The mod also features Super Item Frames that allows you to quickly add or remove items from inventories, basically treating your inventory like a barrel.
Important: This mod requires Minecraft Forge.
Lastly, it also adds a Super Void Frame, or as the creator puts it, a "glorified trash can". This frame will delete items from your inventory.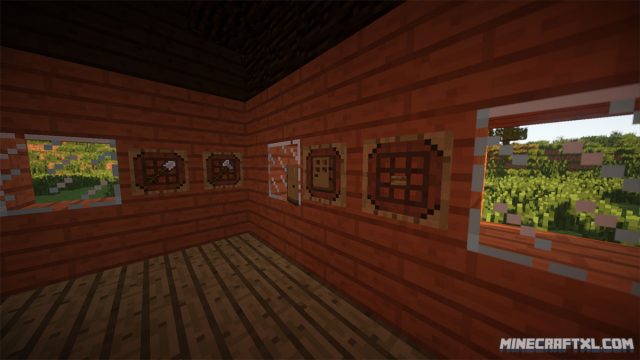 Here is a list of each frames crafting recipes and usages:
Super Crafting Frame: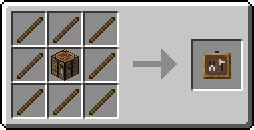 Usage:
Right-click: Craft item
Sneak + right-click: Craft full stack
Left-click: Insta-breaks block
Sneak + Left-click: Open gui
Super Item Frame: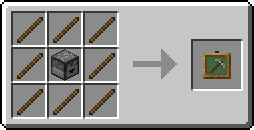 Usage:
Right-click: insert a single item into chest.
Double right-click: insert full stack.
Sneak + right-click: insert all stacks.
Left-click: ejects a single item.
Sneak + left-click: ejects a full stack.
Sneak + right-click with hands equipped: clears item.
Super Void Frame: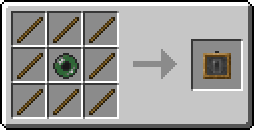 Usage
Right-click: delete a single item.
Double right-click: delete a full stack.
Sneak + right-click: delete all stacks.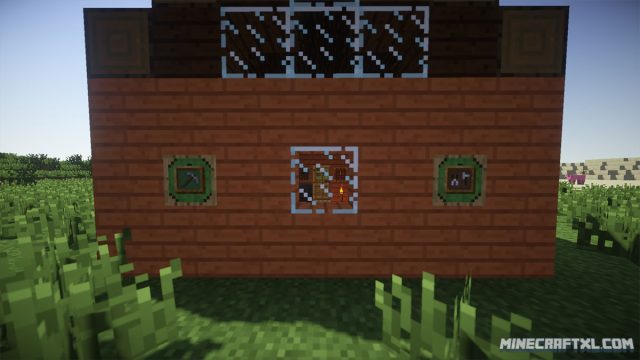 A pretty useful mod, especially for Survival players, but I can easily see uses for it in creative.
How to install the Super Crafting Frames Mod for Minecraft:
Download the mod.
If you don't have Forge, then download and install Minecraft Forge.
Open your minecraft folder (in Windows: Start -> Run -> "%appdata%\.minecraft").
Copy the mod .jar, file(s) you downloaded to the "mods" folder found inside the .minecraft folder.
That's it, the mod should now be functional and all ready for use, enjoy!
Here you can see a spotlight of the mod, check it out:

Related Articles