Not just a slice, not just a part, not just in a 30:1 scale, nope, the ENTIRE country of Denmark has been recreated in Minecraft in a 1:1 scale!
Made by "Geodatastyrelsen", a official part of "Miljøministeriet" (the Environmental Ministry of Denmark), this state-sanctioned project was made for educational purposes and, I'm only guessing here, the sheer cool-factor of recreating an entire country in a 1:1 scale in a game.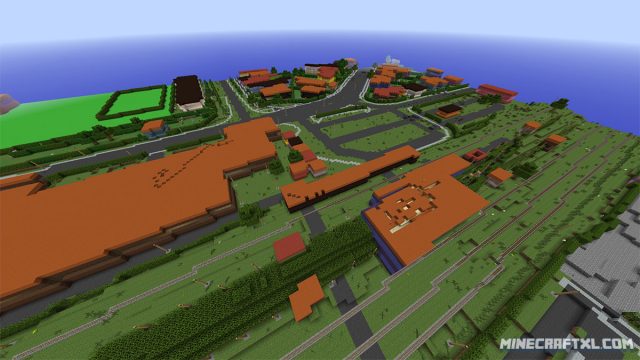 It wasn't made by hand though, as that would take a pretty long time, but by sophisticated computer programs, and it is actually pretty impressive and detailed considering that.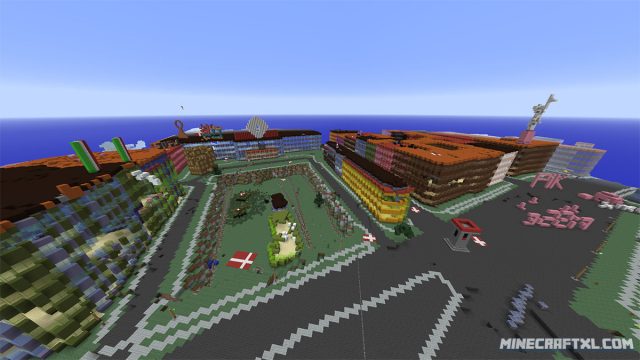 To play on the official servers (link in Danish, server addresses will be shown below). They are compatible with Minecraft versions 1.7.2-1.7.5 (click here to learn how to change versions in Minecraft).
These official servers will show down on the 23rd of October, 2014, so check it out while you still can (or download your favorite parts of Denmark from the above link).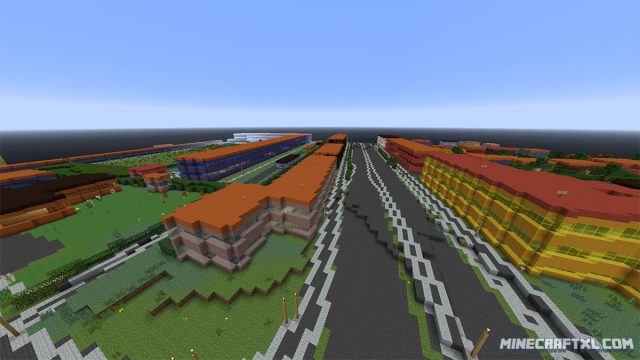 If you are interested in more info about this amazing project, try read the English BBC article about the project.
To access the servers, simply open a Minecraft in a versions between 1.7.2-1.7.5, click on multiplayer, chose a name for the server (you can write whatever here) and then enter the server IP.
If you chose to download it to your own computer, you install it just like you would any other map, which is done this way:
Download the map.
Go to your %appdata%/.minecraft folder.
Open the "saves" folder.
Unzip the map you downloaded, and put the unzipped folder into the saves folder.
Check it out and let us know what you think in the comments below!
The map is playable on the official Minecraft server of Geodatastyrelsen, or you can download parts (10 x 10 km) of Denmark from this page here (page is in Danish though).
Server IP's
The servers are divided in 3 regions (because of server load).
North Jytland server
Main: server1.gstcraft.dk
Secondary: 54.72.232.41
South Jytland and island of Funen server
Main: server2.gstcraft.dk
Secondary: 54.72.227.41
Zealand server
Main: server3.gstcraft.dk
Secondary: 54.72.59.93
Related Articles