This build was made for a creative mode contest, but it is so awesome it is worth sharing with the world.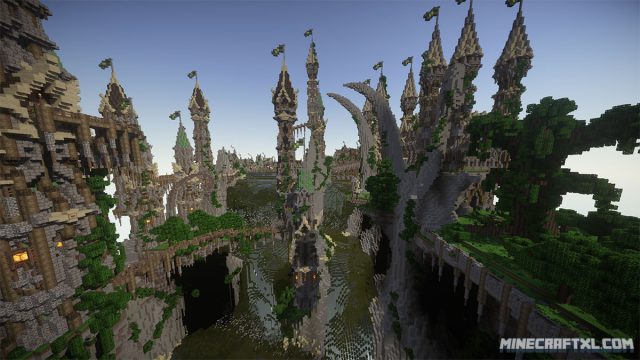 Most of the fair city of Aerlond is visible in this shot.
Made by a guy named Linard, the Aerlond Fantasy City Map is a fully hand-crafted and sculpted map, all placed entirely by himself.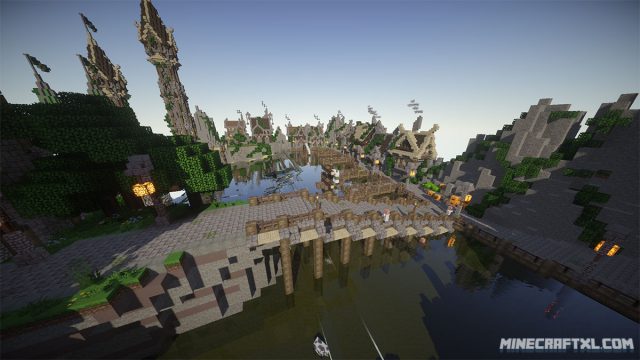 The main village, this is where most of the people of Aerlond live.
It features a beautiful island city/castle, surrounded by the sea. It has everything an fantasy island city need, a port (with ships), an amazing walkway along the cliffs to the actual city, several towers (18 in total) that are all accessible from the ground, a huge castle with four levels and interior, custom made trees, walkways, bridges, and several smaller details.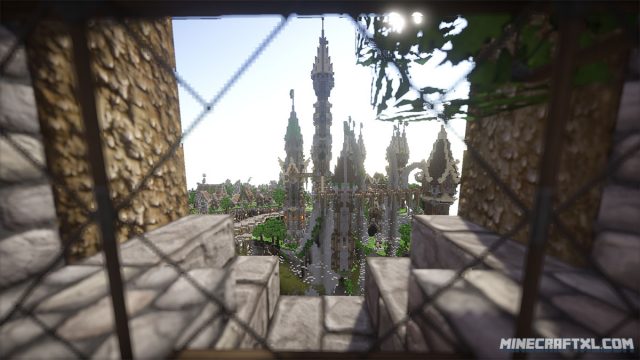 Looking out at the city from one of the farthest towers, gorgeous view.
In short, this build is simply amazing and the people who play this game keep blowing your mind with what they come up with. Not only does it look good, everything also "functions". Every house, tower, castle and ship found within the map is accessible and fully furnished, so it is not just for looks.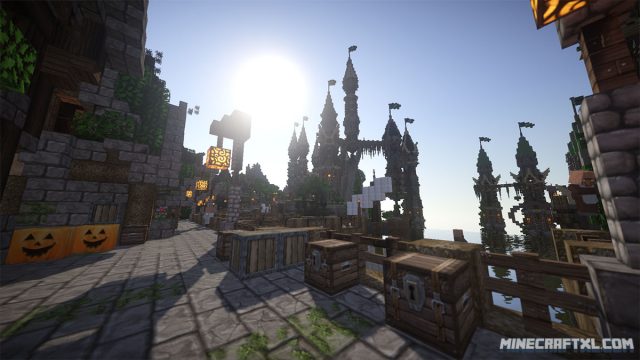 Another view from the main village part of the city, showing a lot of the towers and some of the castle.
There are also villagers in this city, something a lot of city makers seem to overlook, and it helps bring life to this desolate island city.
Aerlond Fantasy City is a marvelous build that everyone should check it, download it, play around with it, and be inspired by it.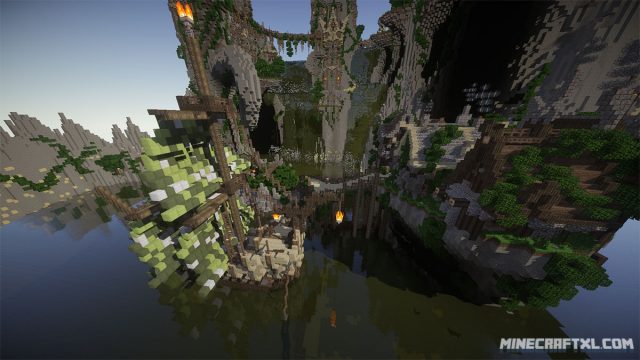 The city docks, with the largest ship in view, and the first small village to the right.
All screenshots in this post were taken using the Chroma Hills Resource Pack, as well as the GLSL Shaders Mod using the SEUS Shaders (Ultra DOF). This all contributes to making the game, and this map, look simply amazing, at a cost though, it doesn't run nearly as well as it otherwise would have, so it is not for people with older or slower systems.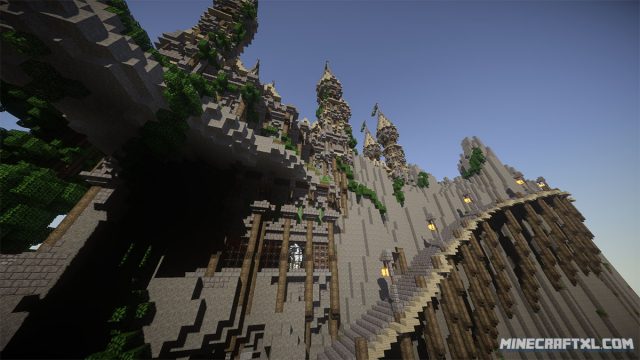 The long walkway along the cliffs, this leads to the main city from the docks.
For the actual usefulness of this map in terms of gameplay, there is some, houses "work", there is villagers and mobs here, but the island seems to be pretty desolate, so I reckon there is nothing but water around it, limiting its use. Still, it is definitively still worth checking this map out, just to get your mind blown.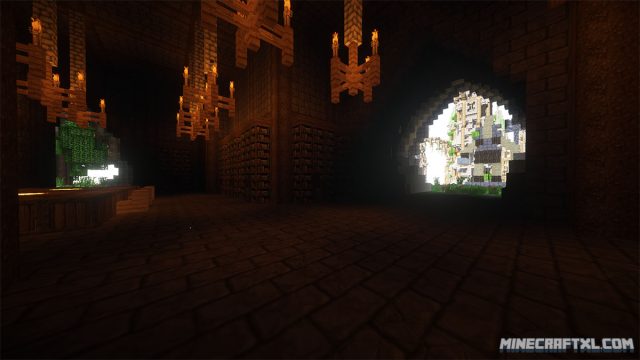 A view from inside a library, to the right you can see a city statue guardian.
How to install the Aerlond Fantasy City Map:
Download the map.
Go to your %appdata%/.minecraft folder.
Open the "saves" folder.
Unzip the map you downloaded, and put the unzipped folder into the saves folder.
You are now ready to explore this amazing island, by foot or flight, it is entirely up to you. Enjoy!
Related Articles