Welcome to Waka Islands Christmas Edition! Or, if you're returning, welcome back! A new version is out, and although it is mostly the same as the previous Waka Islands, this one has a Christmas theme, just in time for the holidays!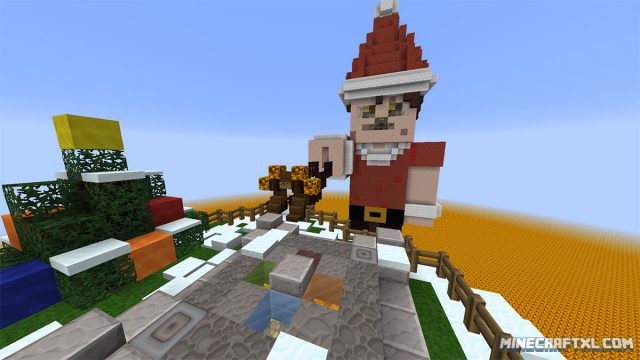 If you're not familiar with Waka Islands, well then they're not the average floating islands! They have secrets, but what is up to you to find out. There's also another thing about these islands. You're stranded on them. And you have no idea who you are, or why you are there. These are the questions that you must figure out. And it is not as easy as it might seem.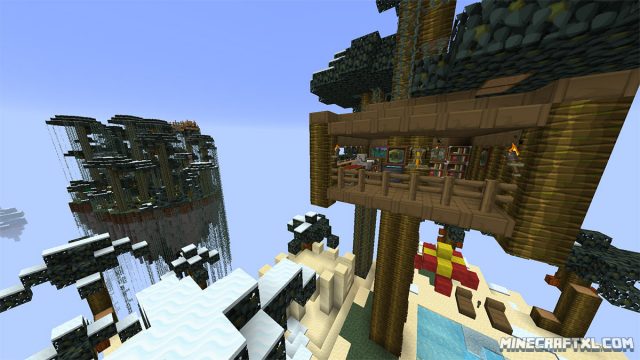 The end goal of the Waka Islands Christmas Edition Map is to build a beacon. To do that, you'll have to venture all along all these fantastical islands, find their secrets, and find the stuff you need.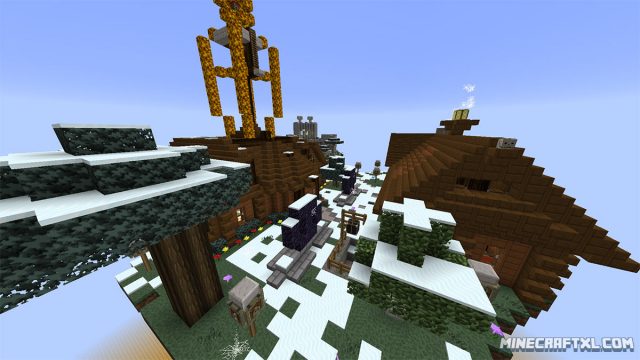 There are some rules for this map, and they are:
Don't play on Peaceful. Ever. It's no fun!
Don't use "Open to LAN" in order to cheat. If you get stuck, sure, but cheating is no fun!
Don't regenerate hunger or health by jumping off the islands to your death. That's cheating! And you wouldn't want to cheat Santa, now would you?
Do not use and third party mods to help you reach your goals faster or cheat in any way.
In case you forgot: Cheating is no fun!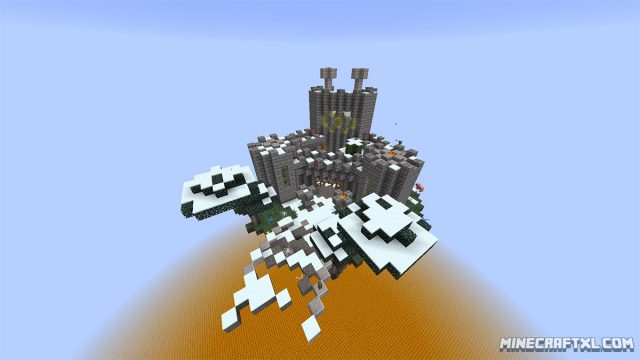 Another point, do not change difficulty until the peaceful period at the beginning of the map starts. If you do, the peaceful period will break, and chances are you will be hoarded by mobs.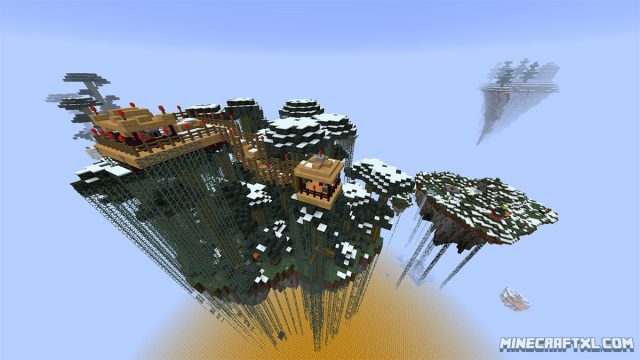 Also, if you decide to play this in multiplayer, or with friends, make sure Command Blocks are enabled.
The creator of the map recommends Sphax PureBDCraft Resource Pack to make this map look its best, but that is just a recommendation. Although it does look at lot better with it.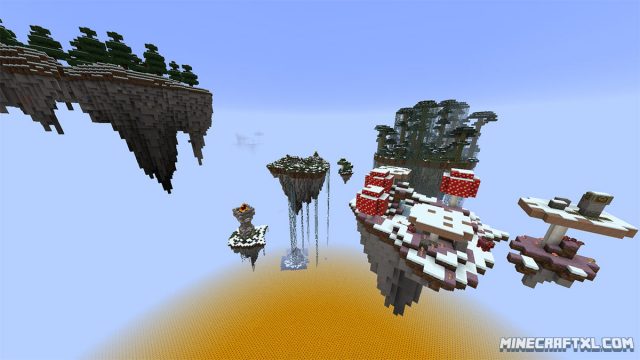 That's it for all the rules and what not, so if you're ready for a cool survival Christmas adventure, be sure to check this cool map out!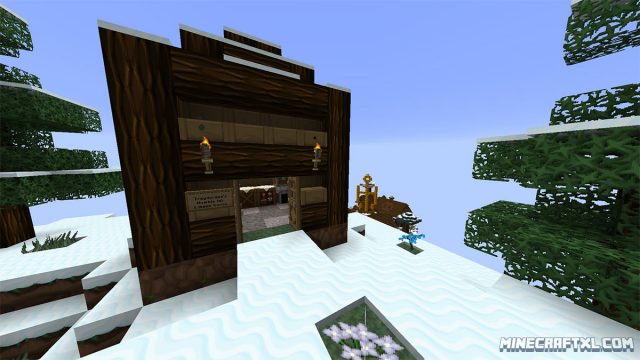 How to install the Waka Islands Christmas Edition Map for Minecraft:
Download the map.
Go to your %appdata%/.minecraft folder.
Open the "saves" folder.
Unzip the map you downloaded, and put the unzipped folder into the saves folder.
There you go! You are now ready to have your very own Minecraft Christmas adventure!
Here's a video of an older, non-Christmas edition of the map in action, but it plays pretty much the same, so check it out if you're interested:
https://www.youtube.com/watch?v=mkTH2JKYqdQ
Related Articles