The Wrath of the Fallen Adventure Map for Minecraft is yet another awesome and very impressive adventure map from the mind of Hypixel. It features ship battles, large caves, many monsters and dangers, terrorized villages with horrified villagers and a huge impressive castle.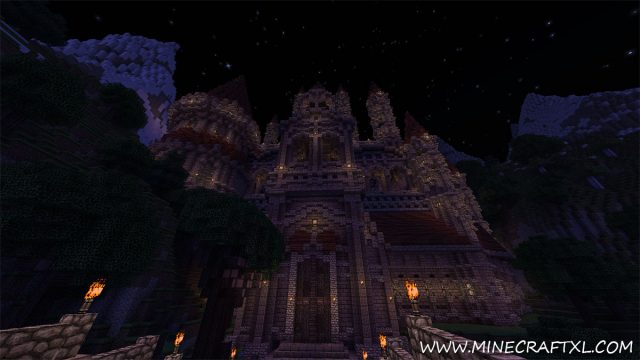 It is a map that is recommended to be played with 2 players, but one player can solo it without too many issues.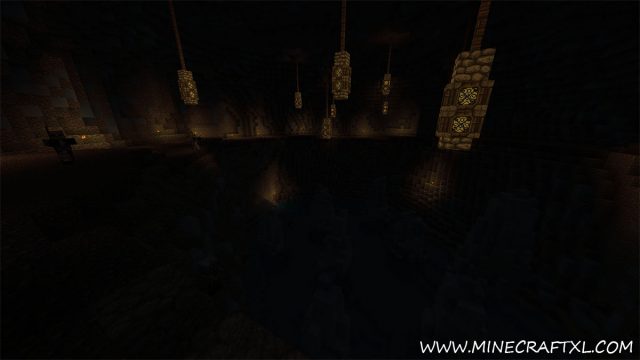 This map is recommended to be played with the A'therys Ascended Resource Pack, it really makes the map look a lot better, and highly enhances the atmosphere of the map. For the best possible experience, use that resource pack when playing this map.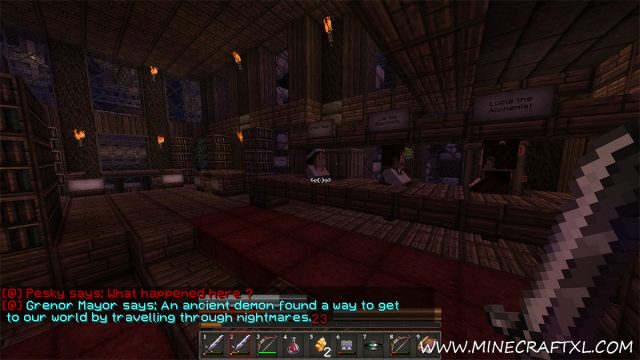 Features of the Wrath of the Fallen Adventure Map:
6 varied and very unique boss fights, including a pirate captain
Fast paced hack 'n slash combat (or draw 'n shoot arrow combat)
Various customized monsters
Dangerous and Elite monsters
Custom Shops for your shopping needs
New unique item sets along with other unique items
Does not requires ANY mods!
Various custom events
A hidden room, see if you can find it
Along with the bosses, there are 3 optional mini bosses to be fought
Various easter eggs scattered throughout the map
Storyline made through the use of command blocks
New custom potions to help you through your adventure
Around 2 hours of fast paced and intense combat and adventure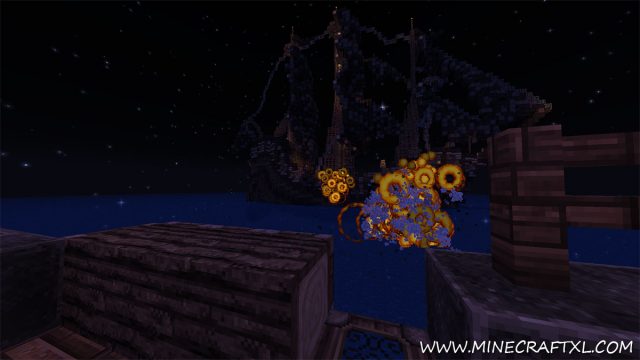 Server Settings (Important, if you do not use these the map will bug in one way or another):
Do not use Bukkit with this map
allow-flight=true
spawn-animals=false
pvp=false
enable-command-block=true
view-distance=15
spawn-npcs=true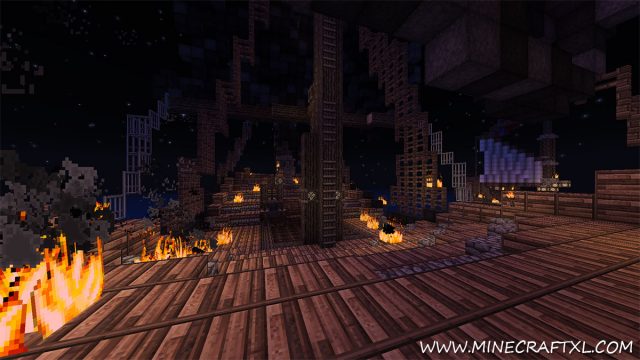 The rules for this map:
Do not use any beds (it messes with the games progress)
Do not break or place any blocks
Do not craft anything, use materials you gather to trade with shopkeepers
It is a very awesome and well-crafted map, with a cool and engaging storyline. It is best played with a friend, but playing it alone also yields a great and satisfactory experience.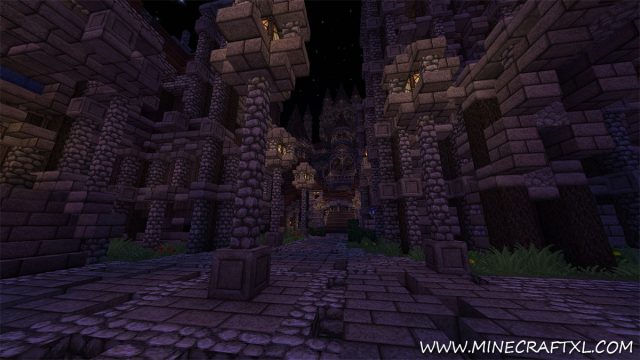 How to install Wrath of the Fallen Adventure Map:
Download the map.
Go to your %appdata%/.minecraft folder.
Open the "saves" folder.
Unzip the map you downloaded and put it in the saves folder.
Thats it – now go along and see if you can conquer the adventure found within!
Related Articles