Aza's Arid Resource Pack is a detailed resource pack that focuses on a more washed out feel with faded colors, so the game looks more dreamlike, somewhat "heavenly" even. If you are familiar with games such as Shadow of the Colossus, it kinda looks similar to that, in that the whole game takes on this dream-like quality with this pack, which is very cool, and works very well.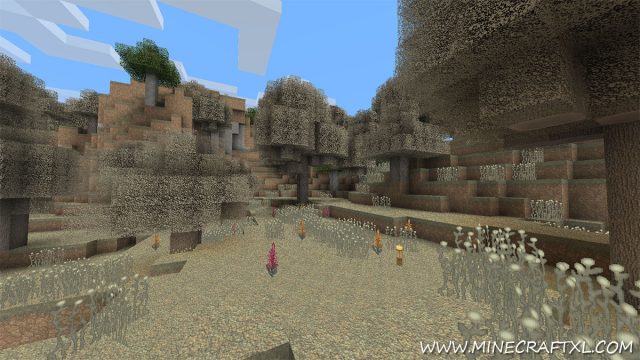 The pack works very well when combined with Sonic Ether's Unbelieveable Shaders, as it enhances the dream-like quality even further. It is only available in the 128×128 resolution, but doesn't seem as taxing as other resource packs of this quality.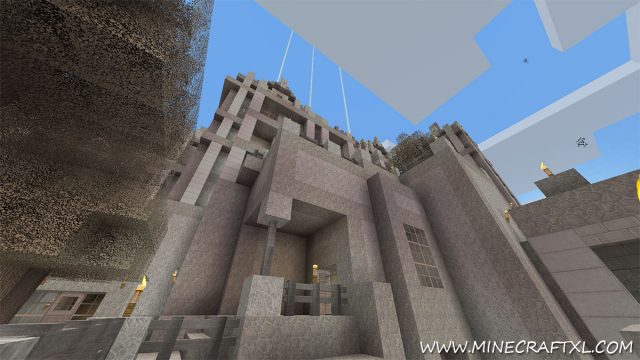 It changes textures, items and so on, but the pack is not completely finished yet, so not everything will have a new texture.
The style of all the stuff in the game is changed, but not too much, and they still look similar to their default Minecraft counterpart.
Important: this pack requires Optifine or McPatcher if you want to experience everything this pack has to offer, and Optifine is recommended for this pack by the author.
As you can see, the whole game feels more washed out and faded, almost as if someone spilled bleach on everything.
Here is a comparison to the default Minecraft:
How to install Aza's Arid Resource Pack:
Download the Resource Pack.
Start Minecraft.
Press Esc and go to options.
Click on "Resource Packs".
Click on "Open resource pack folder".
Put the .zip file that you downloaded into the resource pack folder.
The resource pack should now appear in Minecraft, now choose the resource pack and click "Done".
Enjoy your higher-res, smoother, faded and washed out Minecraft experience!
Download Aza's Arid Resource Pack for Minecraft:
Related Articles