BiblioCraft is another mod that, like Furniture Mod, is focused around adding items to Minecraft that can be used to add greater detail to the game, in this mods case, items focused around books, libraries, and such, but that's not all it adds, there's also new signs sword pedestals and more.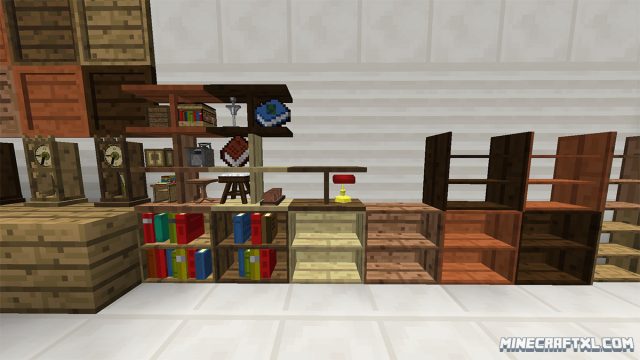 You can also craft personal items such as monocles, shades, reading glasses. And while a lot of the items added by the pack surely are pretty, they are also functional. There's a working printing press for making new books from scratch, you can also create chairs made from different parts, and such.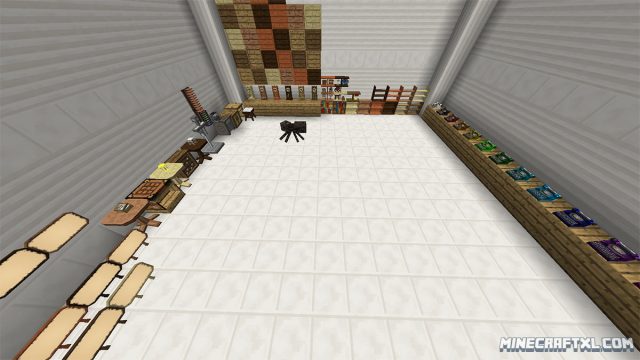 Important: this mod requires Minecraft Forge in order to function properly.
A more useful item added is the tape measure, which you can use to measure distances.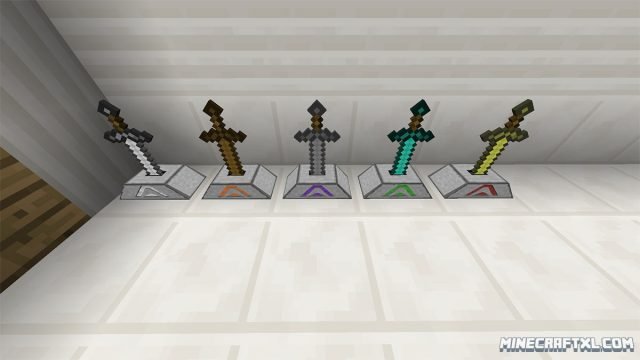 If you're not into the whole books and library stuff, there's also typewrites! Many in fact! In a whole different range colors, from black, to lime, to pink, something for everyone!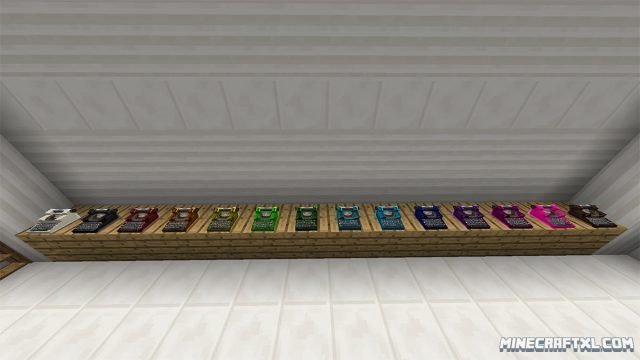 And if anything that has something remotely to do with books or writing is not your style, there's also sword pedestals! So now you can proudly display all your different swords instead of, you know, actually using them! But they actually look great in pedestals, much better than sitting in an item frame, that's for sure.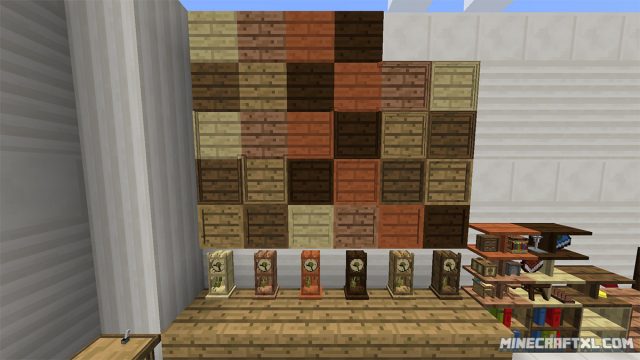 New lightning methods are also added by BiblioCraft, such as old-fashioned lanterns you'd see in Victorian London, which really adds a certain class to buildings streets. There's also those desk lamps you always see in libraries, the ones with the green shade.
For all the recipes and uses of the items and blocks added by this mod, check out this and this page.
All in all, BiblioCraft is a quite well-crafted mod that adds a whole slew of classy items, as well as features, to enhance your game.
How to install the BiblioCraft Mod for Minecraft:
Download the mod.
If you don't have Forge, then download and install Minecraft Forge.
Open your Minecraft folder (in Windows: Start -> Run -> "%appdata%\.minecraft").
Copy the mod .jar, file(s) you downloaded to the "mods" folder found inside the .minecraft folder.
There, now you're ready to open your own library, make your own books, or just use the awesome decorative blocks!
Here's a mod spotlight of BiblioCraft, check it out:
Related Articles