Ovo's Rustic Redemption Resource Pack is a resource pack in the same vein as Dokucraft, John Smith Legacy and OzoCraft in that they all look kind of similar, with various differences, but they all also try to create that rustic and semi-medieval look and feel.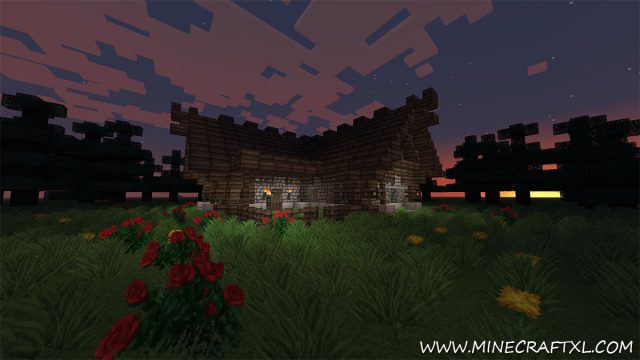 Ovo's Rustic Redemption is a beautiful pack that adds some very detailed 64×64 textures to the game. It really adds to the atmosphere of the game, while still keeping things Minecraft-y. It obviously works best with medieval or old-looking buildings and structures, but there is still plenty of room for creativity with this pack.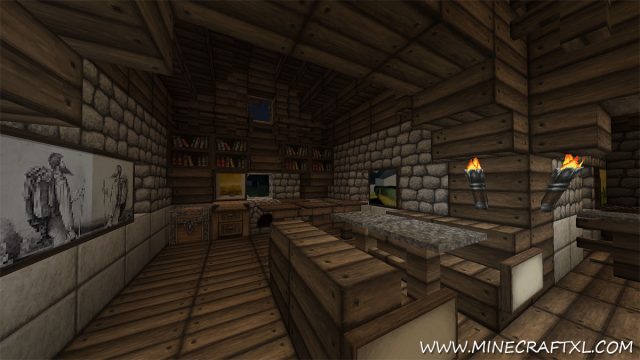 Stone and wooden-heavy structures are utilized best in this pack, and it really makes these kinds of build look a lot better than the default Minecraft look allows.
The pack works without MCPatcher or OptiFine, however if you want to use the extra features, you will need to use either of those programs. However they are not required if you simple want the basic features.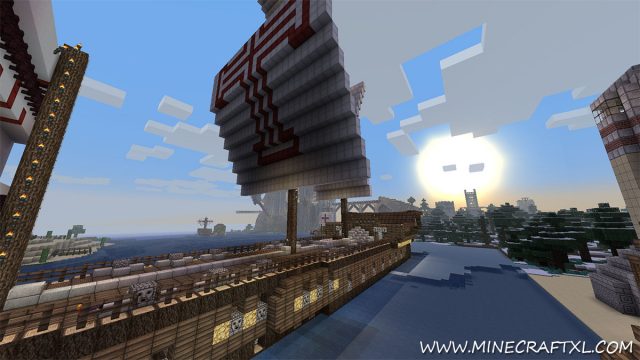 This pack is another example of the community taking over when the creator leaves the project, as when the original creator of the pack stopped playing Minecraft and stopped working on the pack, the community took over and kept this beautiful resource pack going.
Here is a comparison to the default Minecraft:
How to install Ovo's Rustic Redemption Resource Pack:
Download the Resource Pack.
Start Minecraft.
Press Esc and go to options.
Click on "Resource Packs".
Click on "Open resource pack folder".
Put the .zip file that you downloaded into the resource pack folder.
The resource pack should now appear in Minecraft, now choose the resource pack and click "Done".
Enjoy the new rustic and beautiful look of Minecraft.
Download Ovo's Rustic Redemption Resource Pack for Minecraft:
Related Articles