Welcome to SkyGrid!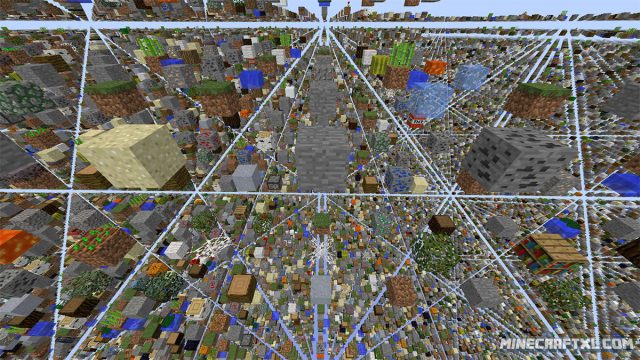 SkyGrid is one of the more challenging survival maps out there at the moment, it features a world composed of all types of blocks in a grid-like pattern.
This poses several challenges, as you probably will have trouble getting back up whenever you fall down a level (hint: water can help here). Harvesting blocks is also difficult due to them falling, often down into the void, where they will be lost forever.
Both the Overworld and the Nether are created in this pattern, but the End is still its normal self. To get to the End, you will have to find the End portal, located near the bottom of grid, directly below your first spawn point.
There are no rules or challenges for this map, simply try to survive and do whatever you please, be it creating a base or defeating the Ender Dragon.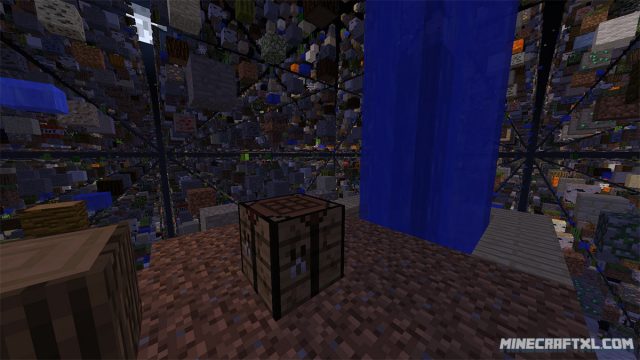 Scattered throughout the grid are random chests and mob spawners, see if you can find them!
It is a very fun map to play, and it really is a challenge. Expect to fall to your death or end up in the void more than once, as falling is very easy. Luckily in this version, you don't have to reset the map if you make a mistake, due to the spawn place being different than previous versions.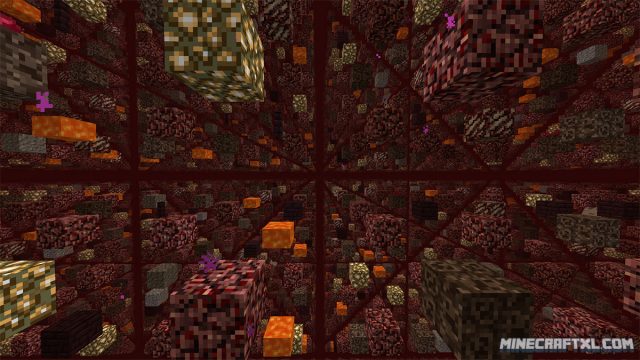 You start on a safe glass platform, and from here, you can chose whatever direction you want to go.
Due to the composition of the map, you will also see some trippy geometry if you look to the horizon, which is admittedly pretty cool.
More screenshots
How to install SkyGrid Survival Map for Minecraft:
Download the map.
Go to your %appdata%/.minecraft folder.
Open the "saves" folder.
Unzip the map you downloaded, and put the unzipped folder into the saves folder.
You are now ready to tackle the challenges of SkyGrid, have fun, and take care!
Here is a trailer/developer video of the map in action by the maps creator, check it out:
Related Articles