vonDoomCraft brings the doom to Minecraft, in form of a really cool horror-themed resource pack!
This stylized "horror-pop" resource pack has a very unique and awesome look, that makes everything in the game look more horrific, albeit in a very fun and relaxed way.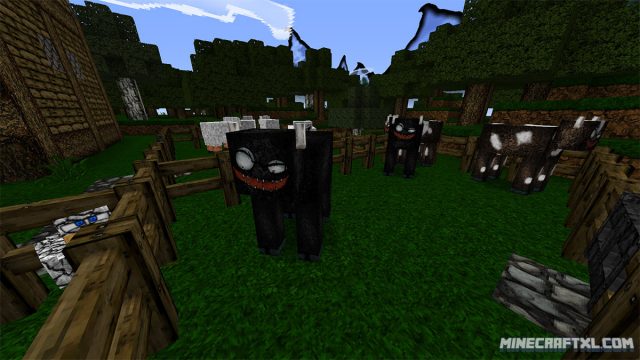 Most enemy mobs looks very grotesque, more so than found in the default game, with blood and guts hanging out in various places, skin missing, and with weird creepy eyes. Even the friendly mobs look slightly menacing, or plain odd, but as said, it all works in a fun way.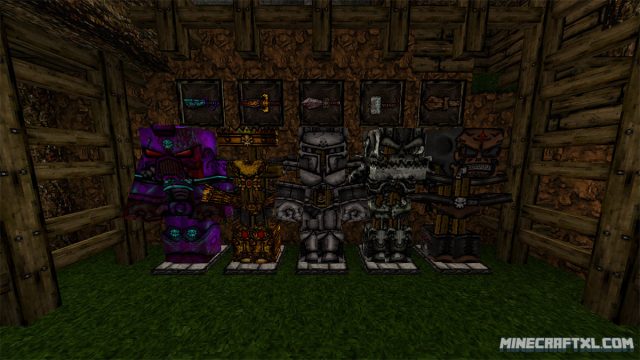 Villagers look pretty normal though, and they have some glorious mustaches!
vonDoomCraft also lends a fair bit from pop-culture, the name from Dr. Doom of the Fantastic Four fame, but his armor is also in the game, so is the infamous Space Marine armor from Warhammer 40k.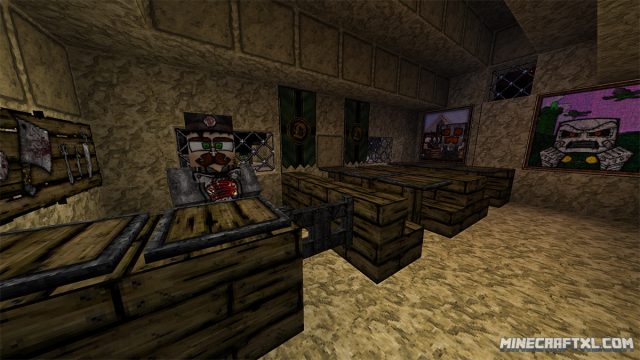 If you're lucky, you'll even find Frostmourne, infamous runeblade of the Death Knight-turned-Lich King Arthas Menethil from the Warcraft universe.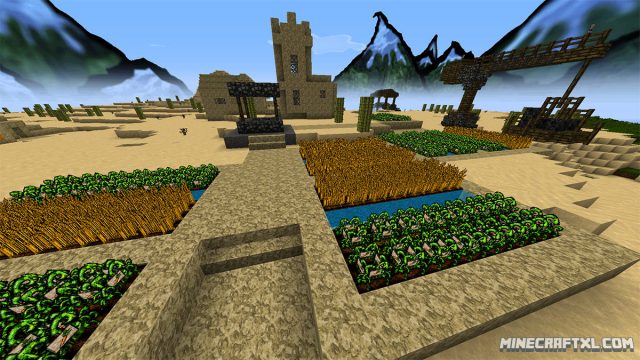 The pack has some pretty great textures overall, and it is kinda reminiscent of Sphax PureBDCraft due to the comic book style of the pack. Although it is a bit darker and grittier.
It is also of high quality, the lowest resolution being 32×32. Currently though, only two versions are fully functional, 32×32 and 64×64, but those two should satisfy most, and they both look fantastic.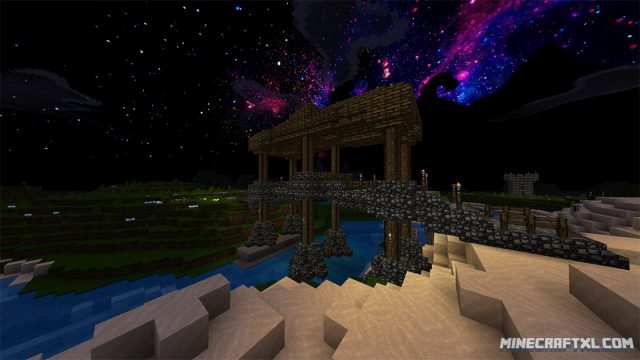 vonDoomCraft requires OptiFine in order to function properly, so be sure to pick that up as well. It is also pretty important to set "clouds" to "fast", as they look like crap if you don't.
All in all, a pretty great resource pack of high quality, and although Halloween is over, horror never goes out of style!
Here is a comparison between vonDoomCraft and default Minecraft:
How to install the vonDoomCraft Resource Pack for Minecraft:
Download the Resource Pack.
Download and install OptiFine.
Start Minecraft.
Press Esc and go to options.
Click on "Resource Packs".
Click on "Open resource pack folder".
Put the .zip file that you downloaded into the resource pack folder.
The resource pack should now appear in Minecraft, now choose the resource pack and click "Done".
Done, vonDoomCraft is now installed and ready to go, enjoy and have fun!
Here is a much better look at the pack, as it looks much better in action than in screenshots:
Related Articles