Captain America Minecraft skin
53.820 views
18.206 downloads
Category: Movies

Creator: Unknown
Comic book superhero and movie star. Recognized by his iconic shield with a star in the middle.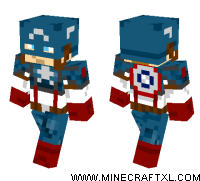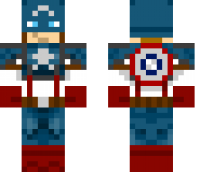 How to install Captain America skin
Download the skin.

Go to Minecraft.net and log in.

On the top menu, click on "Profile" (or click here).

Upload your skin under "Change how you look in Minecraft".

Go play Minecraft with your new skin.
Download
Newest skins