Psycho Minecraft skin
28.116 views
3.720 downloads
Category: Games

Creator: peytonisgreat
Psychos are bandits in who appears in Boderland. They have gone insane with a obsession for the Vault. Shirtless, wearing a white mask and dressed in orange pants, these outlaws can be immediately identified by their homicidal cries, psychotic laughter and constant desire to get into close combat.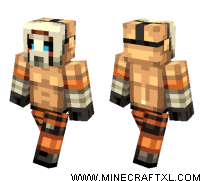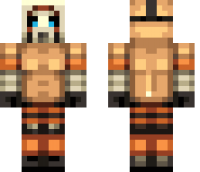 How to install Psycho skin
Download the skin.

Go to Minecraft.net and log in.

On the top menu, click on "Profile" (or click here).

Upload your skin under "Change how you look in Minecraft".

Go play Minecraft with your new skin.
Download
Newest skins