RoboCop Minecraft skin
129.526 views
32.886 downloads
Category: Movies

Creator: EchelonMT
Robocop from the 1987 American science fiction action film. Murphy is a former police officer who dies on a job. They decide to keep him alive as a cyborg named RoboCop.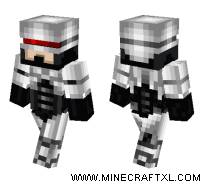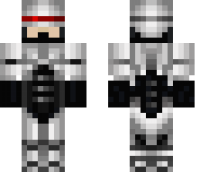 How to install RoboCop skin
Download the skin.

Go to Minecraft.net and log in.

On the top menu, click on "Profile" (or click here).

Upload your skin under "Change how you look in Minecraft".

Go play Minecraft with your new skin.
Download
Newest skins