Pharmacist Minecraft skin
37.449 views
6.014 downloads
Category: People

Creator: FluffySquidz
Pharmacists, also known as chemists or druggists, are healthcare professionals who practice in pharmacy, the field of health sciences focusing on safe and effective medication use. Complete with white coat and glasses.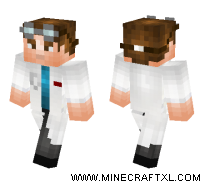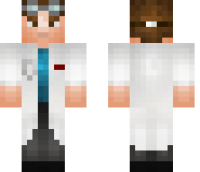 How to install Pharmacist skin
Download the skin.

Go to Minecraft.net and log in.

On the top menu, click on "Profile" (or click here).

Upload your skin under "Change how you look in Minecraft".

Go play Minecraft with your new skin.
Download
Newest skins