Castaway Minecraft skin
10.654 views
1.339 downloads
Category: Fantasy

Unkempt man with long hair and trashy clothes. Looks like something who has been castaway on a island for a long time.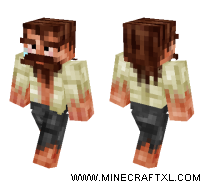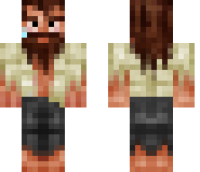 How to install Castaway skin
Download the skin.

Go to Minecraft.net and log in.

On the top menu, click on "Profile" (or click here).

Upload your skin under "Change how you look in Minecraft".

Go play Minecraft with your new skin.
Download
Newest skins