Chewbacca Minecraft skin
9.749 views
1.330 downloads
Category: Movies

This skin looks like Chewbacca from the Star Wars movies. Chewbacca is a wookie, who was bought free of slavery by Han Solo. Friends know Chewbacca by his nickname Chewie.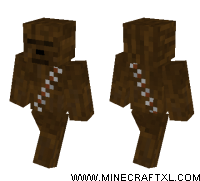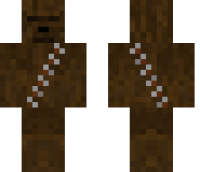 How to install Chewbacca skin
Download the skin.

Go to Minecraft.net and log in.

On the top menu, click on "Profile" (or click here).

Upload your skin under "Change how you look in Minecraft".

Go play Minecraft with your new skin.
Download
Newest skins