Daffy Duck Minecraft skin
16.141 views
1.895 downloads
Category: TV

Creator: basicbrick
Daffy Duck is an animated cartoon character created by Warner Bros. He has appeared in cartoon series such as The Looney Tunes and Merrie Melodies, where he usually has been portrayed as the best friend and occasional arch-rival of Bugs Bunny.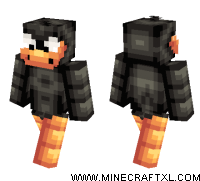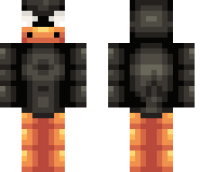 How to install Daffy Duck skin
Download the skin.

Go to Minecraft.net and log in.

On the top menu, click on "Profile" (or click here).

Upload your skin under "Change how you look in Minecraft".

Go play Minecraft with your new skin.
Download
Newest skins