Doge Minecraft skin
32.955 views
6.340 downloads
Category: Other

Creator: Hadowkai
Doge is a slang term for dog and famous internet meme. Doge is primarily associated with pictures of Shiba Inus (nicknamed Shibe) and internal monologue captions on Tumblr. These photos may be Photo shopped to change the dog's face or captioned with interior monologues in Comic Sans font.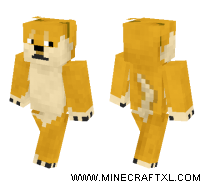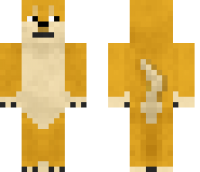 How to install Doge skin
Download the skin.

Go to Minecraft.net and log in.

On the top menu, click on "Profile" (or click here).

Upload your skin under "Change how you look in Minecraft".

Go play Minecraft with your new skin.
Download
Newest skins