Donald Duck Minecraft skin
55.599 views
9.551 downloads
Category: TV

One of the more famous Disney characters. Donald Fauntleroy Duck aka. Donald Duck, is a funny animal cartoon character created in 1934. Donald's two dominant personality traits, are his short temper and his positive outlook on life.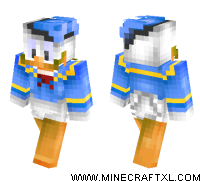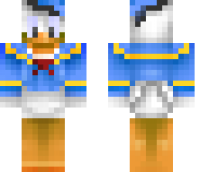 How to install Donald Duck skin
Download the skin.

Go to Minecraft.net and log in.

On the top menu, click on "Profile" (or click here).

Upload your skin under "Change how you look in Minecraft".

Go play Minecraft with your new skin.
Download
Newest skins