Endersteve Minecraft skin
66.000 views
21.622 downloads
Category: Mobs

Creator: Unknown
Half Steve, half Enderman. Don't look at the Enderman for too long!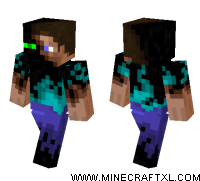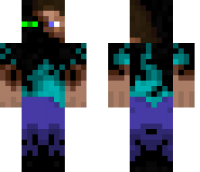 How to install Endersteve skin
Download the skin.

Go to Minecraft.net and log in.

On the top menu, click on "Profile" (or click here).

Upload your skin under "Change how you look in Minecraft".

Go play Minecraft with your new skin.
Download
Newest skins