Fry Futurama Minecraft skin
8.356 views
1.221 downloads
Category: TV

This skin looks like Philip J. Fry, better known as Fry. He is from the popular Futurama TV series. Fry is generally very lazy at work, spending most of his time in the office sitting on the couch, watching TV, and drinking Slurm.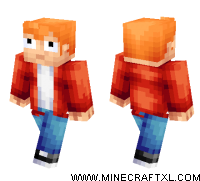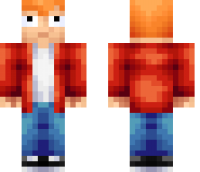 How to install Fry Futurama skin
Download the skin.

Go to Minecraft.net and log in.

On the top menu, click on "Profile" (or click here).

Upload your skin under "Change how you look in Minecraft".

Go play Minecraft with your new skin.
Download
Newest skins