Homer Simpson Minecraft skin
20.551 views
6.610 downloads
Category: TV

Creator: W4mb0
Main character in the animated tv series The Simpsons. Homer is also the father of the family. He works at the local nuclear power plant and likes Duff beer and donuts.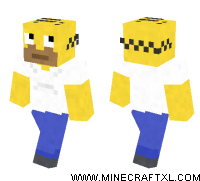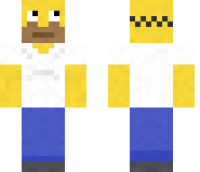 How to install Homer Simpson skin
Download the skin.

Go to Minecraft.net and log in.

On the top menu, click on "Profile" (or click here).

Upload your skin under "Change how you look in Minecraft".

Go play Minecraft with your new skin.
Download
Newest skins