Iron Man Mark 42 Minecraft skin
29.645 views
12.670 downloads
Category: Movies

Creator: Iblts
The Iron Man Mark 42 suit from Iron Man 3. The MK 42 (XLII), was the forty second suit and was one of the many newly built suits created by Tony Stark. The suit is well known for it's special ability to fly in separate pieces and wrap itself around Tony's body. Piece by piece through a "state-of-the-art" computer chip, that was implanted in his left forearm, which enables him to mentally communicate with his armor.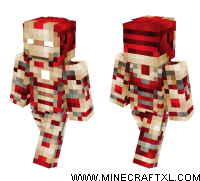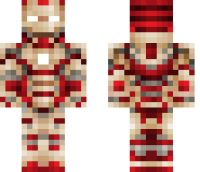 How to install Iron Man Mark 42 skin
Download the skin.

Go to Minecraft.net and log in.

On the top menu, click on "Profile" (or click here).

Upload your skin under "Change how you look in Minecraft".

Go play Minecraft with your new skin.
Download
Newest skins