Messi Minecraft skin
46.111 views
10.999 downloads
Category: People

Creator: AquaGirl
Lionel Andr�s "Leo" Messi, one of the worlds best football players. Playing for Argentina in the World Cup championships. Started playing football when he was only 5 years old.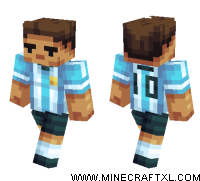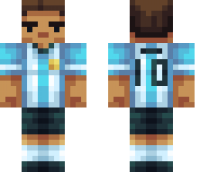 How to install Messi skin
Download the skin.

Go to Minecraft.net and log in.

On the top menu, click on "Profile" (or click here).

Upload your skin under "Change how you look in Minecraft".

Go play Minecraft with your new skin.
Download
Newest skins