Monsters Inc Sully Minecraft skin
12.013 views
1.765 downloads
Category: Movies

Creator: Neekingtime
This skin looks like Sully from the popular Pixar movie Monsters Inc. Sully is a big blue monster from the movie. But instead of being an evil monster, Sully is actually good and afraid of little girls.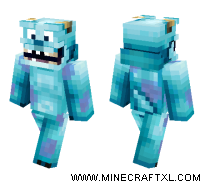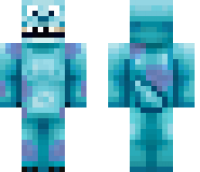 How to install Monsters Inc Sully skin
Download the skin.

Go to Minecraft.net and log in.

On the top menu, click on "Profile" (or click here).

Upload your skin under "Change how you look in Minecraft".

Go play Minecraft with your new skin.
Download
Newest skins