Nyan Cat Girl Minecraft skin
28.073 views
6.877 downloads
Category: People

Cute girl wearing a Nyan Cat outfit. Nyan Cat is the name of a popular YouTube video uploaded back in 2011. It quikly became a very popular meme and all sorts of variations has been made. A must have for Nyan cat fans!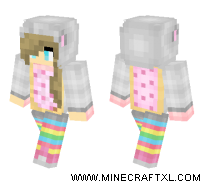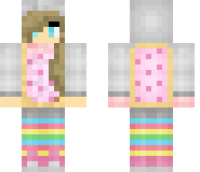 How to install Nyan Cat Girl skin
Download the skin.

Go to Minecraft.net and log in.

On the top menu, click on "Profile" (or click here).

Upload your skin under "Change how you look in Minecraft".

Go play Minecraft with your new skin.
Download
Newest skins