Pacman Minecraft skin
11.471 views
1.596 downloads
Category: Games

Pacman from the popular Nintendo arcade game with the same name. Pacman is one of the earliest computer games to be released in 1980.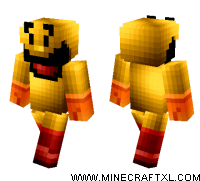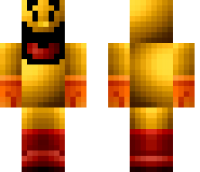 How to install Pacman skin
Download the skin.

Go to Minecraft.net and log in.

On the top menu, click on "Profile" (or click here).

Upload your skin under "Change how you look in Minecraft".

Go play Minecraft with your new skin.
Download
Newest skins