Penguin Minecraft skin
51.939 views
8.007 downloads
Category: Other

Creator: Roobus
Penguins is a group of aquatic, flightless birds living almost exclusively in the Southern Hemisphere, especially in Antarctica. Highly adapted for life in the water, penguins have counter shaded dark and white plumage, and their wings have evolved into flippers. Most penguins feed on krill, fish, squid and other forms of sealife caught while swimming underwater. They spend about half of their lives on land and half in the oceans.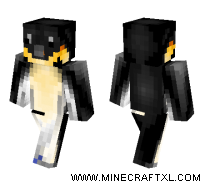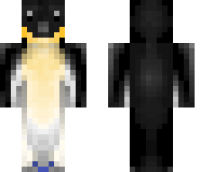 How to install Penguin skin
Download the skin.

Go to Minecraft.net and log in.

On the top menu, click on "Profile" (or click here).

Upload your skin under "Change how you look in Minecraft".

Go play Minecraft with your new skin.
Download
Newest skins